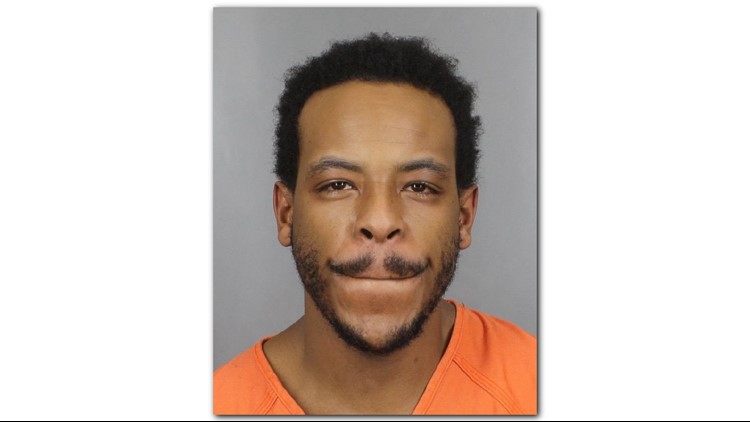 AURORA | An Arapahoe County jury this week is deciding whether a 2017 shooting death in Cherry Creek State Park was first-degree murder or self-defense.
Prosecutors and defense attorneys made closing arguments this afternoon in the case against 31-year-old Joseph Wayne Washington, who is accused of murdering 26-year-old Jackson Chavez following a scuffle at the local state park on Aug. 13, 2017.
"This is not a legitimate claim of self-defense," said Thomas Byrnes, senior deputy district attorney for the 18th Judicial District. "… (Washington) knew from the moment he left that fistfight … what he intended to do."
Court records in the case have been suppressed, and details have only been disclosed at court proceedings.
For more than two hours on Monday, attorneys on both sides of the case laid out what led to the fatal shooting, and how they believe jurors should decide the case.
Chavez and several acquaintances camped at the state park overnight on Aug. 12, and spent a portion of the following day on a boat on Cherry Creek Reservoir, according to prosecutors. 
Late in the afternoon on Aug. 13, the boat docked, and Chavez joined a gathering at the park hosted by several workers and frequent patrons of a Denver strip club, PT's Showclub.
As originally reported by 9 News, Washington regularly dealt a variety of drugs to patrons at the club.
Washington and another man later asked Chavez to leave the park gathering, which was at a picnic area beside the reservoir. The three then got into a fistfight, according to prosecutors.
Washington then fired two shots at Chavez using a Hi-Point handgun, striking him once in the torso, and again in the neck. Washington fled the scene and drove his truck about 100 miles per hour on Interstate 225.
Officials with the FBI and the Aurora Police Department arrested Washington at an Aurora gas station the next day, Aug. 14, 2017.
Washington continued to rack up charges after his initial arrest. He is facing a total of 16 counts, including tampering with a witness and soliciting murder from two fellow inmates at the Arapahoe County Jail. 
After being booked into jail, Washington approached a pair of other prisoners who were about to be released and hinted he would pay them if they killed his ex-girlfriend, who witnessed the killing at the park, prosecutors said.
Washington also personally contacted his former girlfriend, Samantha Grat, several times after he was arrested — violating a protection order — and attempted to prevent her from testifying. 
"'I don't know' needs to be her favorite words," Washington said of Grat to an acquaintance after the killing, according to prosecutors.
After initially telling investigators she was in Colorado Springs at the time of the murder, Grat later cooperated with police and prosecutors. She provided lengthy testimony at the two-week-long trial.
Washington's public defender, Laura Knopp, argued that he shot Chavez in self-defense, and asked jurors to convict him of the lesser charge of manslaughter. Knopp did not dispute several of the other charges.
Byrnes implored members of the jury to convict Washington of first-degree murder after deliberation, as well as the cadre of other charges filed against him.
Nearly a dozen of the charges filed against Washington relate to possessing and attempting to distribute a litany of drugs, including cocaine, fentanyl and methamphetamine.
Authorities found thousands of dollars worth of drugs in Washington's home and car upon serving a search warrant after the shooting.
According to state records, Washington has been arrested 13 times Colorado since 2007, including on weapons and assault charges.
He is currently being held without bond at the Arapahoe County Jail, according to Vikki Migoya, spokeswoman for the 18th Judicial District Attorney's Office.
Washington appeared in court on Monday wearing a dark-colored suit jacket, khaki slacks and a tie. He sat next to his attorney shackled to the floor by a black cord.
The jury, composed of three men and nine women, began deliberating around 2:30 p.m. Monday afternoon.