DENVER | The 2018 state ice hockey state championship game between Regis Jesuit and Valor Christian is scheduled to be played on March 6, 2018, at the Pepsi Center. Here's the state final matchup at a glance:
Courtney Oakes is Sentinel Sports Editor. Reach him at 303-750-7555 or [email protected] Twitter: @aurorasports. FB: Sentinel Prep Sports
2018 STATE ICE HOCKEY CHAMPIONSHIP GAME
7 p.m., March 6 at Pepsi Center
BREAKDOWN: The 2018 state ice hockey championship game pits third-seeded Valor Christian against top-seeded Regis Jesuit in what will be the first final contested at the Pepsi Center — home of the Colorado Avalanche — since 2011. The Raiders, who were the last team play for a state championship at Pepsi Center back in 2011 when they lost 5-2 to Lewis-Palmer, make the program's third straight appearance in the state title game and seventh in program history. Regis Jesuit is 4-2 all-time in state championship games with wins coming in 2008 (over Battle Mountain), 2009 (over Lewis-Palmer), 2012 (over Ralston Valley) and 2016 (over Monarch) and losses in 2011 (to Lewis-Palmer) and 2017 (to Monarch). Valor Christian, conversely, is in the state final for the first time…Regis Jesuit beat Valor Christian 2-1 when the teams played on Dec. 16, 2017, in front of a capacity crowd at the Ice Ranch. Anders Erickson's even strength goal early in the second period broke a 1-1 tie and led to the win for the Raiders, who got the other goal from Paxton Erickson, plus two assists from Connor Kilkenny and 11 saves from goaltender Max Harlan…Regis Jesuit has won both meetings of the programs all-time, including a 6-0 regular season victory in 2016-17, though Valor Christian won when the teams played in the fall league final.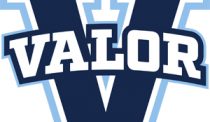 VALOR CHRISTIAN (20-2): Coach George Gwozdecky has guided the Eagles into the state championship game in the program's fourth season of existence. To get there, Valor Christian had to unseat defending state champion Monarch in the semifinals, which it did with a 4-0 victory March 1. Senior forward Tim DeBord scored a natural hat trick in the second period and Colton Carlson tallied a third period goal as the Eagles kept the Coyotes out of the state championship game for the first time since 2012. In his first state of the postseason, goaltender Trey Hirschfield saved all 22 shots he faced for the victory. Prior to the semifinal win over Monarch, Valor Christian topped Pueblo County (6-1) and Aspen (4-2) in the second round and quarterfinals. In the postseason, the Eagles have outscored opponents 14-3 and that total includes a 13-1 advantage in the second and third periods. Valor Christian has had just four goal scorers in the playoffs (DeBord, Carlson and Mason Hoehn with four apiece and Luke Wheeler with two), but 15 different players have registered at least one assist. Jack Kuzia earned the first two wins in the net and has a 1.50 GAA in 102 postseason minutes…For the season, the Eagles have scored 164 goals in 23 games (7.4 per contest) and allowed just 26 (1.2 per contest). Wheeler is the team leader in goals with 30 (plus 26 assists), DeBord now has 28 (plus 24 assists) and Luke Lonneman has 26 goals (plus 9 assists), while all three have four game-winning goals to their credit. Valor Christian has had 17 different players score at least one goal this season and 11 have scored double-digit points. In the net, Hirschfield and Kuzia have logged nearly identical minutes, with Kuzia sporting an 11-0 record and Hirschfield standing at 9-2.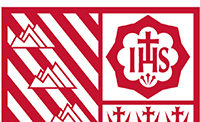 REGIS JESUIT (22-0): Coach Dan Woodley has led the Raiders to the state championship game for the third consecutive season and a 7-1 win over Chaparral in the semifinals March 1 that secured the latest title shot. Regis Jesuit demonstrated its depth again against the Wolverines as six different players scored goals and six had assists. Senior Connor Kilkenny lit the lamp twice, while Kale Lone's goal 20 seconds after Chaparral scored in the first period proved to be the game-winner, Justin Lico, Shane Ott, Sergio Padilla and Colin Walsh also had goals and Lone dished out two assists. Senior goaltender Max Harlan yielded one goal on the 12 shots he faced. Prior to the Frozen Four, Regis Jesuit cruised past Denver East (8-1) and Resurrection Christian (9-0) in the second round and quarterfinals, respectively. In the postseason, the Raiders have outscored opponents 24-2 and have been particularly dominant in the second period with a 12-0 scoring advantage. Regis Jesuit has had 10 different players score at least one postseason goal (led by Wyatt Verity with five) and had 15 players pick up at least one assist (with Ott's 10 leading the way). Harlan has spent all 153 postseason minutes in the net and gone 3-0 with a 0.78 GAA…For the season, the Raiders have scored 155 goals in 22 games (7.0 per contest) and allowed just 19 (0.87 per contest). Paxton Erickson paces Regis Jesuit in goals with 23 — including six game-winners — to go with 17 assists and 42 points, while Ott is next with 21 goals (plus a whopping 39 assists), Verity has 19 (plus 14 assist), Kilkenny is up to 16 (plus 21 assists) and Anders Erickson has scored 16 times. Lone has 17 assists and Nolan Sargent 15 for the Raiders, who have five players with double-digit goals and 12 with 10 or more points. Harlan is 14-0 in the goal for Regis Jesuit, while backup Marco Sandoval won eight times in the regular season with a 0.56 GAA.