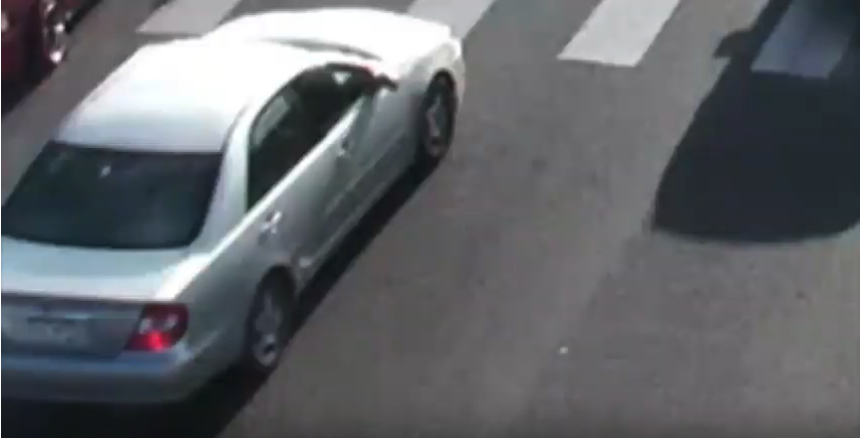 AURORA | Aurora police are looking for the driver of a Toyota Camry suspected of striking and killing a pedestrian with their car Wednesday night near East Montview Boulevard and Elmira Street.
Police issued a Medina Alert at about 12 p.m. Thursday asking for the public's help in identifying the at-large driver, who investigators believe may be a Hispanic female.
Officials believe the driver was talking on the phone at the time of the collision.
Investigators are looking for a light colored Toyota Camry with significant damage to the front right side of the car and windshield. The car also has pre-existing damage on its front left side. Police believe the car is a model made between 2002 and 2004.
Police are also looking for a witness who was seen driving through the area in a black car at the time of the incident. The witness, who is believed to be a black female, was seen on surveillance video footage removing a cowboy hat the slain pedestrian was wearing from under her car. The woman later threw the hat in a nearby trash bin and left the area.
Aurora police said dispatchers received reports a vehicle had collided with a pedestrian around 6:20 p.m. on April 24.
First responders found a pedestrian with serious injuries. The unidentified person was later pronounced dead at a local hospital, police said.
The Adams County Coroner's Office will likely identify the person in the coming days.
The westbound lanes of Montview were closed between Elmira and Dayton Street for about two hours Wednesday night.
The fatal collision marked the ninth traffic-related death in Aurora this year, police said.
Anyone with information related to this incident is encouraged to call detectives at 303-739-6342.
Tipsters wishing to remain anonymous can also call the Metro Denver Crime Stoppers at 720-913-7867. The Metro Denver Crime Stoppers offer a reward of up to $2,000 for legitimate information.