AURORA | Award-winning journalist Sasha Heller has joined the Sentinel editorial staff as managing editor, bringing a decade of experience and a passion for storytelling to greater Aurora.
Heller spent the last four years serving as a team leader at GateHouse Media's Center for News & Design in Austin, Texas, helping oversee what's billed as the largest and fastest expansion of a news design hub in history.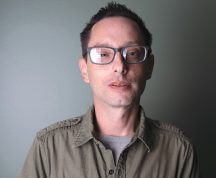 Heller has also worked with newspapers in Alabama, Mississippi, New Mexico and Texas in various roles.
"We are certain readers will appreciate the passion and dedication Sasha brings to Colorado journalism," said Sentinel Editor Dave Perry.
While writing for the Enterprise-Tocsin in the Mississippi Delta, Heller won first-place honors from the Mississippi Press Association for a seven-part investigative series covering an historic audit of the Sunflower County School District. Heller uncovered extensive records that showed the school district had failed all 37 accreditation standards as part of the audit, and that the superintendent and school board had been removed.
Heller also won a Texas Panhandle Press Association award at The Pampa News for a hard-hitting environmental story. The story focused on windblown, plastic bags originating from a Walmart that contributed to the deaths of several hundred cattle.
"In my time writing for newspapers, I've learned the value of journalism," Heller said, "and how a newspaper can help improve the quality of life for the residents it serves. I've seen firsthand how a newspaper can affect positive change in a community. The importance of the written word cannot be understated."
Heller is new to Aurora and Colorado, hailing originally from Atlanta.
Heller can be reached at [email protected]