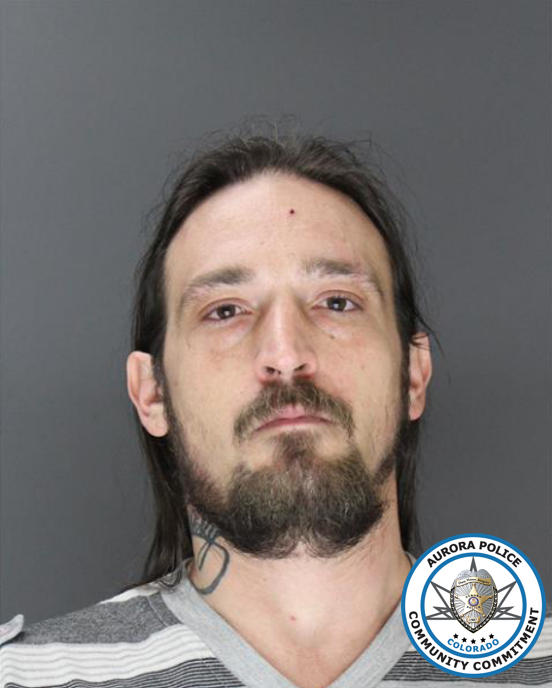 AURORA | Aurora police officers have arrested a 32-year-old man wanted on multiple felony warrants following an hours-long standoff in an East Aurora neighborhood.
Police arrested Travis Fancher, 32, on felony warrants for dangerous drugs and vehicular eluding shortly before 5:30 p.m. on Wednesday, according to tweets from the Aurora Police Department.
Fancher will now face additional charges related to the standoff today, according to police.
Police first tweeted about an armed person who had barricaded themselves in a structure somewhere in an east Aurora neighborhood at about 12:30 p.m. today. There was a "heavy police presence" in the 900 block of South Ouray Street for most of the afternoon.
That block is located east of Interstate 225 near the intersection of South Buckley Road and East Mississippi Avenue.
Police did not specify where or how Fancher was eventually arrested, or if he was the man who had barricaded himself.
The scene was still active after police arrested Fancher at about 6 p.m. Wednesday.
It is unclear if investigators are attempting to arrest additional people.
Residents in the area were instructed to shelter in place for most of the afternoon. Loud noises were heard in the area throughout the afternoon, but police said those noises were not gunshots.
Police instructed residents to continue to shelter in place at about 5:30 p.m.
Black smoke was briefly coming out of a home in the area, but was "likely caused by gas rounds that have since been extinguished," police wrote in a tweet.
Investigators shut down a portion of East Kentucky Avenue between South Buckley Road and South Norfolk Street at about 1:30 p.m. to aid their efforts.
Parents of Mrachek Middle School students who live near the incident area and normally get dropped off by bus were instructed to pick up their children directly at the school this afternoon, according to police. The mandate affected approximately 44 students, police said.
This is a developing story and will be updated as more information becomes available.