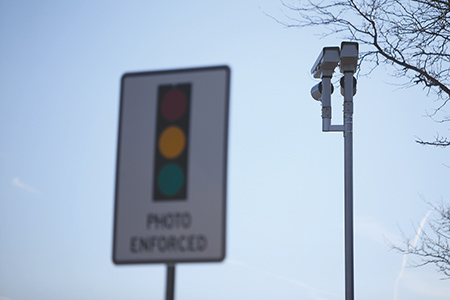 AURORA | Drivers that run red lights in certain intersections will no longer run the risk of getting caught via camera. Aurora voters overwhelming defeated the city's photo red light program Tuesday.
According to county election officials as of 11 p.m. Tuesday evening, nearly 67 percent of Aurora voters in Arapahoe County opposed the measure. About 65 percent opposed the question in Adams County and 59 percent of Aurora voters in Douglas County voted "no" on the question.
The question asked whether Aurora shall "continue to issue photo red light tickets to drivers that enter an intersection after the traffic light turns red and after review by law enforcement personnel with a portion of the revenues of such tickets funding nonprofit organizations with a nexus to law enforcement." 
Aurora City Council members edited the question just before the ballot was certified to add the clause about how the revenue was used. 
The programs that utilize the revenue funds, including organizations that help address homelessness and domestic violence victims, will be funded in 2019, according to city officials. But that will funding isn't so far forecasted to last longer than that.
It's not so far clear how the city will wind down the program, which has operated since 2009.