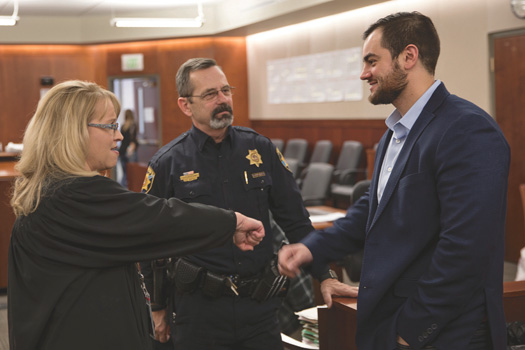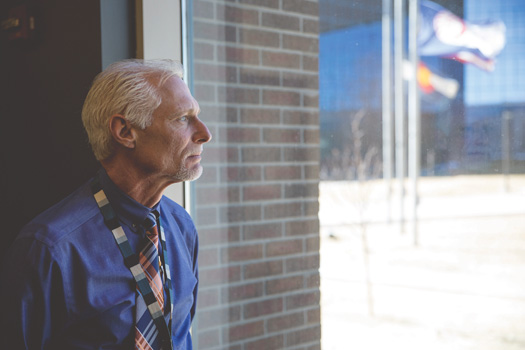 AURORA | President Donald Trump signed a bill sponsored by Aurora Congressman Mike Coffman on Monday to require the Department of Veterans Affairs to make more hires for veteran treatment courts, which specifically handle criminal cases involving veteran offenders.
The legislation dictates the agency hire 50 specialists under the Justice Outreach Program. Those hires will be at VA medical centers that meet special requirements. Medical centers associated with a treatment court will be prioritized. 
"This legislation will keep more of our returning veterans, who would otherwise be sentenced to serve time, an opportunity for rehabilitation," Coffman said in a statement. "Our veterans have served us and now we need to do our part to make sure they can overcome some of the difficulties involved in adjusting to civilian life after the military."
Earlier this year an aide from Coffman's office told the Sentinel what makes VTCs so successful — the 18th Judicial Veterans Treatment Court which covers Aurora has a 73 percent success rate — is that they're tailored to each community they serve, so having a point person between the court and the VA is significant.
The act, which was also introduced by Arizona Sen. Jeff Flake, passed the Senate. It would authorize $5.5 million each year until 2027 for 50 additional outreach specialists, which would be strategically placed in courts that need them or in new courts, to grow the program across the country.
"Veterans who have served our nation should not have to wonder if their country is standing at their side during their time of need. Adjusting back to civilian life after the military is one of the toughest challenges our men and women in uniform face, often due to underlying issues related to their service," Coffman said in a statement last year.
The legislation Coffman introduced was inspired by Cory Hixson, a Broomfield Marine veteran and Purple Heart recipient who in March 2017 disappeared after jumping off his second-story balcony.
Two days later, Hixson was arrested in Weld County, 16 miles away from his home, for felony burglary, according to news reports. He broke into a garage and stole a sweater and tub of whipped cream, leaving a hat as payment.
Hixson told news stations the episode took place after the VA tripled his depression medication. 
The Weld County District Attorney's office dropped the charges and helped the veteran into a diversion program. Shortly after, the county looked into setting up a VTC. But it hasn't been implemented yet.