Pauline (Larsen) Hammond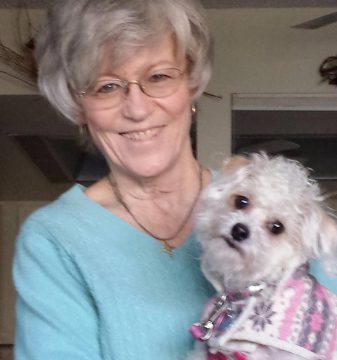 April 19, 1945 – June 13, 2018
Aurora resident, Pauline M. (Larsen) Hammond was born April 19, 1945 in Salt Lake City, Utah, and entered into rest on June 13, 2018 after a long battle with cancer.
Everyone she came in contact with instantly loved her sweet spirit, beautiful personality, and kind demeanor, leaving an incredible void in the hearts of all who knew her.
She is survived by sister, Lyla Hansen of Camden, NY; twin brother, Rev. Paul Larsen of Salt Lake City, UT; daughter Amadee Ouellet of Denver, CO; two grandsons, several nieces and nephews, and many friends.
She is preceded in death by her father, Linwood Hans Larsen; mother Lydia Marie Young; and husband, Larry Hammond Sr.
A private memorial service was held June 22 for immediate family, followed by internment at Fairmount Cemetery.