AURORA | The Aurora Public Schools has cancelled classes on Friday, April 27, due the number of teachers calling out to protest at the state Capitol for more education funding.
APS made the announcement Monday evening that classes would be canceled on April 27, but extracurricular activities would go on as scheduled. Cherry Creek School District has also cancelled classes for that day, announcing last Friday that more than 1,400 teachers had already requested substitutes for that day. Several metro districts have cancelled classes similarly.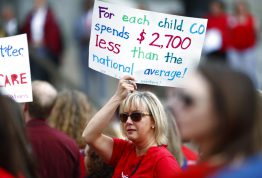 "As a district, we strongly value instructional time and act in every possible way to protect it. However, due to the number of APS teachers who have reported absences on Friday, we will not be able to maintain productive learning environments for our students," the statement from APS read.
In its comments, APS apologized to parents for having to make the decisions to cancel classes for that day and asked for their understanding. But the district also highlighted its own thoughts on the lack of funding schools receive in eh state, even while the state's economy is one of the best in the nation.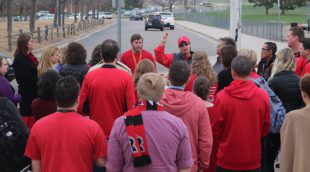 APS Superintendent Rico Munn has been a vocal proponent of increased education funding and has testified at the state Legislature for lawmakers to finally address the issue.
"A large number of APS teachers are taking leave time this Friday to rally with colleagues from across the state at the capitol to call for increased K-12 education funding. The Colorado Education Association organized the rally because despite a booming economy, our state ranks near the bottom in per pupil spending," the statement from APS read. "While instructional time is incredibly important, we also know that we need appropriate resources to make sure our students shape successful futures. At present, our limited resources constrain our ability to pay competitive wages, provide appropriate instructional and behavioral supports and maintain a well- rounded educational environment."
Jeffco Public Schools has already canceled classes for April 26 due to teachers calling out as part of the protests for more funding. Teachers in Denver Public Schools are set to walk out on April 27 and rally at the state Capitol.