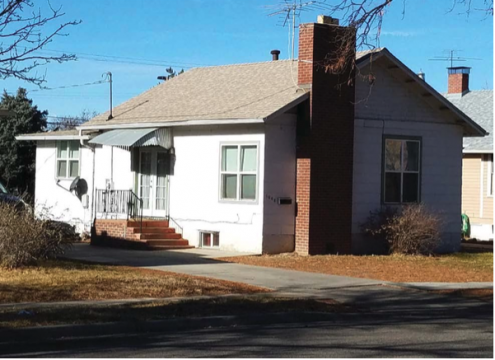 AURORA | A man convicted of coordinating a complex diesel fuel scam across Aurora and several other Front Range municipalities was sentenced Friday in Denver's U.S. District Court to five years in prison followed by three years of supervised release. 
Yordanis Batista Pacho and nine other men were indicted in January 2018 on charges claiming they used a fleet of pickup trucks to "skim" credit card numbers from gas stations across the metroplex. The group used the stolen cards to buy large amounts of diesel fuel, and then sold it to a Ft. Luton business owner at a cut rate.
Federal and local authorities coordinated for more than a year while investigating the criminal group, which was based out of a house in north Aurora.
Two of the men involved, 49-year-old Fidel Salinas Munoz and 30-year-old Ricardo Sarmiento Pacho — Yordanis' younger brother — were named as co-defendant's in the case against Batista Pacho.
The younger Pacho and Salinas Munoz have pleaded guilty to related charges and are awaiting sentencing, according to Jeff Dorschner, spokesman for the U.S. Attorney's Office for the District of Colorado.
Batista Pacho, who was 38 when he was indicted, pleaded guilty to one count of bank fraud and one count of identity theft as part of a plea agreement in October. More than 20 other charges were dropped as part of the agreement, but taken into account during sentencing, Dorschner said.
As part of the sentence handed down by U.S. District Court Judge Raymond Moore, all three defendants will have to pay a total of $11,072.33 in restitution to the dozens of people and financial institutions they defrauded.
Local FBI agents began looking into the group in summer 2016, but didn't raid the Aurora home on Galena Street serving as the outfit's headquarters until Jan. 30, 2018, according to court documents. Both Pachos and Salinas Munoz were apprehended during the execution of a search warrant on that date.
From Mach 26 2017 to Jan. 27 2018, the Pacho brothers and others "skimmed" credit card numbers from dozens of gas stations across Aurora and the northern metro area. The brothers then used the stolen card numbers to create "clone cards," which they used to purchase diesel fuel, according to court documents. 
In order to obtain customers' financial data, the group attached "hidden electronic device(s)" onto gas pumps, which would then allow them to obtain card numbers, and magnetic strip data, according to court documents.
Most of the men involved in the fraud are from Cuba, and most were in the U.S. legally, according to investigators.
Batista Pacho was living in the U.S. illegally, according to court documents.
Salinas Munoz is a native of Mexico.
The group sold the stolen diesel gas to a Ft. Lupton business, Salinas Trucking, for about half of the retail value, according to court documents. Salinas Munoz had owned the business since 2008.
The Pacho brothers used at least four different trucks — often with the front license plates removed in an effort to prevent detection by security cameras — in the scheme. All of the vehicles were Dodge and Ford pickup trucks made in the late 1990s and early 2000s. The trucks each had after-market tanks and fuel pumps installed in the beds.
The men used the after-market devices to load the stolen diesel gas into an empty truck trailer on Salinas' business property in Ft. Lupton. Salinas then sold the fuel on the black market.
Salinas paid Batista Pacho about $27,000 via check for the stolen fuel throughout most of 2017, according to the plea agreement. The retail value of the fuel was about $55,000.
The group purchased most of the stolen gas at 7-Eleven and Kum-and-Go stores in the metro area, including several in Aurora. They used nearly 100 different stolen credit and debit card numbers to defraud more than two dozen banks and credit unions.
Batista Pacho has been arrested for various fraud convictions across multiple states throughout the past decade. He was sentenced to two years in prison in Florida in 2008 for selling a car with an altered VIN number, and an additional two years in prison in Colorado in 2014 for identity theft. 
He was also sentenced to several months in jail in North Carolina in 2013 for similar offenses. 
Dorschner did not immediately know when the younger Pacho brother and Salinas Munoz will be sentenced.