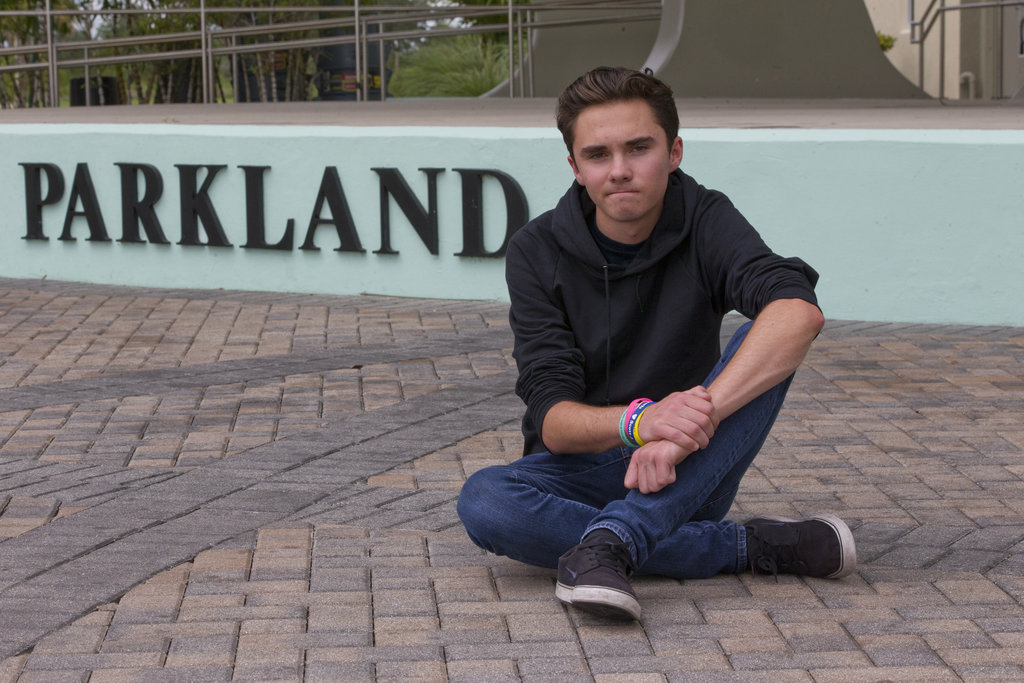 AURORA | All eyes are on young voters for the upcoming midterm elections, especially in places like Aurora where the 6th Congressional District race between five-time incumbent Mike Coffman and political newcomer Jason Crow is among the most competitive races in the country.
For both Democrats and Republicans it's now about getting those young voters to the polls come November — sometimes a challenging task, according to Arapahoe County Clerk Matt Crane.
"It's really weird. When you look at Arapahoe County and active voter population, registration looks opposite of people who actually vote," he said.
In Arapahoe County there are 24,879 registered voters between the ages of 18 and 25. Crane said the most common age of a voter in the county is 27, but as for the single age that votes the most, well, that went to voters who are 71 years old during the primary elections.
"I think there's a lot of effort done to register young people, whether it be by the county or (registration) drives, social media and that kind of coverage," Crane said.
The county does its part to help get residents, particularly young residents, to register. A few times a year Crane's office works with Inspire, a national group that aims at registering students, to help educate high school students on when they can register and how. Colorado allows residents to register as early as 16, even though they can't vote until they're 18. Since the last midterm election in 2014, 15 million post-millennials — those between the ages of 18 and 21 — have become eligible to vote. But while Generation X, millennials and post-millennials make up the majority of voting-eligible adults nationwide, they are not expected to cast the most votes in November.
In the 2014 midterm, they cast 21 million fewer votes than voters over age 54, according to an analysis by the Pew Research Center. Turnout among 18- to 24-year-olds hit a 40-year low in 2014, bottoming out at 17.1 percent, according to an analysis by the Center for Information and Research on Civic Learning and Engagement, or CIRCLE, at Tufts University.
Melissa Zachritz, the communications director for the Arapahoe County Young Democrats, said the environment feels different than it did in 2016 or even 2014. "Even myself, I wasn't that involved prior to his election," she said.
"There are specific key issues for most of us, like student loan debt and universal healthcare because with those we're just not able to make our salaries go as far," said the 29-year-old Centennial voter.
The young Democrats group does a lot of programming and meetings she said, but as a group there hasn't been a lot of outreach to potential voters — though, to her it seems a lot of the board members and people really involved in the organization are working with campaigns and other groups to drive voters to the polls.
Zachritz said her husband is a registered independent voter, so it seems like the classification of younger voters being issue-driven seems accurate.
Tyler Sandberg, Coffman's campaign spokesman, said that's why CD6 has continuously voted for Coffman.
CD6 is one of the youngest districts in the nation represented by a Republican. Sandberg said he believes it's because Coffman has embraced diversity, but remained devoted to conservative fiscal policies.
Jeff Hays, the Colorado Republican Chairman told the Sentinel the Republican candidates are running on a platform of opportunity, and that resonates with young voters.
"Republicans have an economic message that appeals to multiple swathes of the electorate simultaneously," he said. "That includes younger voters, for whom the difference between a sputtering and a strong economy determines whether they can find a job, move out of their parents' home and start a life of their own."
Analysts say the young voter bloc in CD6 is one to watch. CD6 went for former President Barack Obama in 2012 and Hillary Clinton in 2016, but has been loyal to its GOP congressman, since his first election in 2008.
Tufts University put the district in its top five for youth electoral significance.
In CD6, nearly 15 percent of residents are under 30, and youth turnout was 26 percent in 2014, among the top participation rates in the nation, according to Tufts.
The Crow campaign hopes that continues, so they aren't leaving it to chance. The campaign said it has voter registration on every college campus in the district, and are registering voters as they canvas and using digital apps to reach young voters, too.
Democrats across the state and country say they're using a digital approach to motivating young voters.
"The House Democrats are making a major investment in digital programs designed to turn out younger voters in a midterm election. Our campaigns are poised to run highly-targeted turnout operations in our swing seats to turn the activism among young people into votes," said Matt McGovern, executive director of the House Majority Project, in a statement.
The Crow campaign said it's also including young voters in the campaign, proving its reaching that demographic.
At a town hall meeting on gun violence earlier this year, Crow included a representative from Never Again Colorado, a youth-led organization "dedicated to putting an end to gun violence."
"From college campuses to community events to Taco Tuesdays at the Crow's Nest, young people are out in full force for Jason," said Crow campaign spokesman Mitch Schwartz. "They know Washington isn't standing up for them, and they're ready for a new generation of leadership. We're excited to work with them this fall and take this district back."