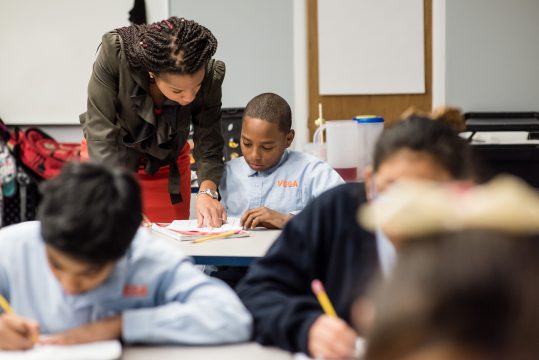 AURORA | Aurora schools are among winners of Colorado Department of Education achievement awards showcasing high student improvement and academic success across the state.
Four schools in the Aurora Public Schools district won CDE awards this week for academic quality and test-score improvement last year, including one charter school recently slated for closure because of a problematic special education program.
"We're extremely proud of our students, staff and families. They are the ones that made this happen," he said. "It's ironic that we're being recognized at the same time the charter is being revoked."
Century Elementary School, a traditional public school, also won the award.
Another charter school, Academy of Advanced Learning, and Aurora Quest K-8 – APS' school for gifted and talented students – won awards for exceeding expectations of student growth and achievement.
Rico Munn, APS superintendent, said he is "honored" that the schools received the awards.
"These awards signify the great work our teachers, school leaders and staff do each day to ensure our students shape successful futures," he said. "They also showcase our students' dedication to achieving excellence."
In the Cherry Creek School District, Cherry Creek High School was one of more than 15 schools recognized statewide for academic growth and success.