AURORA | Aurora police Wednesday identified a 39-year-old man as the suspect they're looking for in a double shooting that left one man dead Tuesday morning near East Mississippi Avenue and South Sable Boulevard.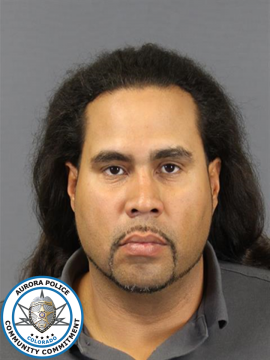 Joseph Goudy Lugo is wanted on a first degree murder charge for the shooting that killed Potros Mabany, 21, and wounded another man.
Police maintain that the shooting wasn't random, but they haven't detailed what the relationship was between the alleged gunman and victims.
Police said Lugo is 5-feet 9-inches tall, weighs 245 pounds and has long black hair. He has three distinctive tattoos on his face: a name on the left front of his forehead as well as smaller names near each temple.
Police said Lugo "should be considered armed and incredibly dangerous" and said anyone who sees him should call 911 immediately and not approach him. Tipsters can also remain anonymous and may earn a $2,000 reward by calling Metro Denver Crime Stoppers at 720-913-7867.
In the hours after the shooting police said two men were shot outside an apartment at 1097 E. Evanston Way and a wounded man walked from there to a nearby 7-Eleven store at Mississippi and Sable.
Officers found a second man wounded outside the apartments, and both men were rushed to a local hospital, he said. The man who made it to the 7-Eleven was hospitalized but has since been released, police said. Mabany was pronounced dead at the hospital.
During a press conference after the shootings Tuesday morning police declined to release details about a suspect but said they were confident the shooting wasn't random.
In a statement naming Lugo a suspect, police defended the decision not to release his name sooner.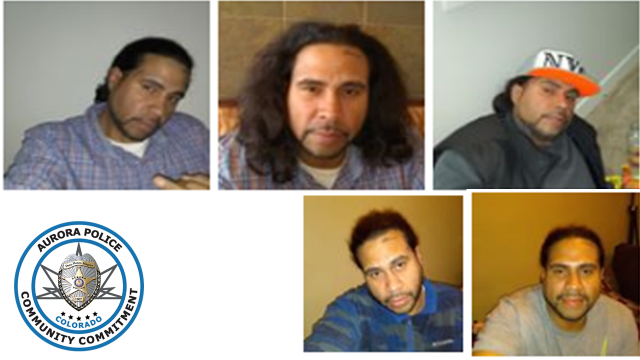 Police said the case is active and they didn't want to hamper the investigation.
"Often times, identifying suspects prematurely can send dangerous criminals on the run and can give them a desperate edge," the statement said. "We thank the public for their patience and we want to ensure you that there is much work being done behind the scenes that is aimed at getting dangerous criminals off the street and bring justice to victims."
According to state records, Lugo, a native of New York, has a lengthy arrest record in Colorado. He has multiple weapons arrests — including for being a felon in possession of a weapon and for having a defaced firearm — as well as rape, assault, menacing and kidnapping charges on his record.
Lugo's most-recent arrest came in February 2017 when Aurora police arrested him on a warrant for assault and domestic violence.