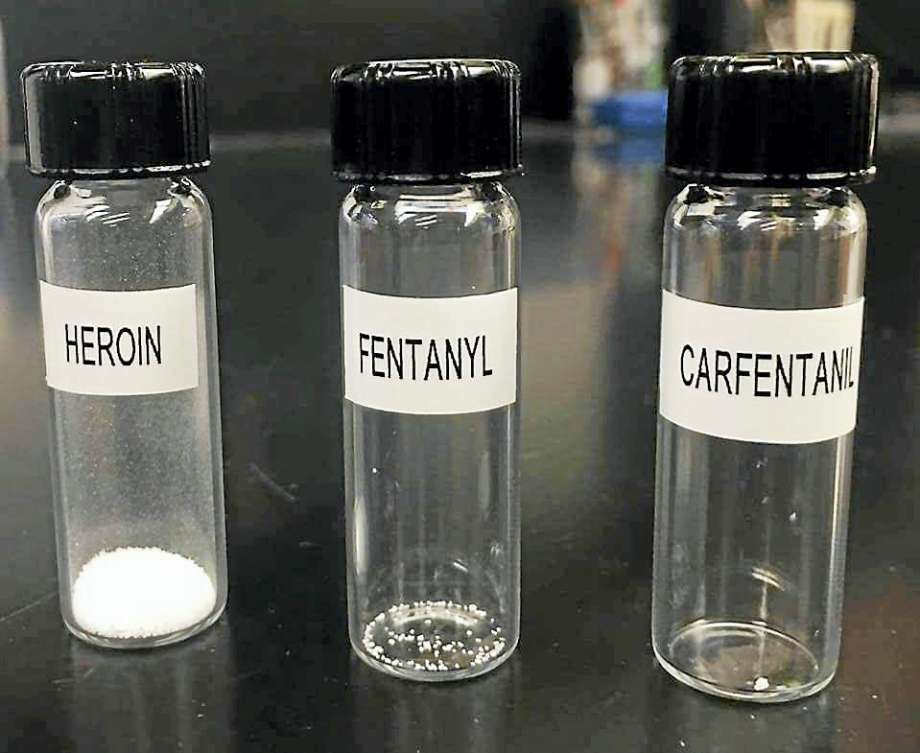 AURORA |  Recent data shows methamphetamine use made a deadly comeback across Colorado last year, including in parts of Aurora.
The Colorado Springs Gazette reported figures from the Colorado Department of Public Health and Environment last week showing meth ranked among the fastest-growing drugs in fatalities in the state from 2016 to 2017.
The rise in meth deaths helped push Colorado's drug fatalities above 1,000 in 2017 for the first time on record — hundreds more than the state's traffic death toll for the year.
Meth fatalities also spiked in Adams County, which includes a densely-populated portion of north Aurora.
Fatal methamphetamine overdoses in Adams County jumped from 23 in 2016 to 37 last year, according to data compiled by the Colorado Department of Public Health and Environment. 
In Arapahoe County, meth deaths stayed flat at 19 fatalities between 2016 and 2017.
But opioids still rank as the top cause of fatal overdoses in the state. Last year, 560 people in Colorado fatally overdosed on opioids, which slow the body's heart rhythms and can cause users to stop breathing. 
There were 80 opioid-related deaths in Adams County last year, 25 more than in 2016. In Arapahoe County, fatalities tied to opioids dipped from 59 in 2016 to 52 last year.
Arapahoe County Sheriff Dave Walcher said he was encouraged to learn overdoses tied to meth and opioids had flatlined and dipped in the county, respectively, in his jurisdiction. He pointed to several successful drug take-back days in the county, as well as officers' use of naloxone, or Narcan, to revive users who have recently overdosed. Walcher said Arapahoe County Sheriff's deputies have resuscitated seven people suffering from overdose symptoms using Narcan in recent months.  
Deaths tied to fentanyl, heroin's far more potent sibling, spiked more than five-fold in Adams County in 2017, leaping from negligible — one or two — in 2016 to 13 deaths in the county last year, according to CDPHE data. Across the border in Arapahoe County, fentanyl fatalities inched from five, two years ago, to seven in 2017. Across the state, fentanyl fatalities surged from 49 in 2016 to 81 deaths last year.
Ismael Perez-Pacheco, a health educator with the Tri-County Health Department, said the department recently started handing out fentanyl test strips to drug users who attend bi-weekly needle exchanges at It Takes A Village, a non-profit organization that offers HIV and STD testing in north Aurora. The strips allow users to see if their drugs contain traces of fentanyl.
"A couple little grains of carfentanil can cause you to overdose," Perez-Pacheco said.
He said meth users have told him recent doses have made them sleepy, which is contrary to the typical effects of the drug. Sometimes referred to as "go-fast," methamphetamine can cause users to stay awake for 36-hour periods, suffer from severe dehydration as well as increased heart rate or heart attacks.
Perez-Pacheco said the sleepiness induced after ingesting meth is "most likely because of fentanyl" getting cross-contaminated on dealers' scales. He said small grains of the highly toxic opioid are left on scales used to weigh doses, then get mixed into batches of meth. That creates a formidable cocktail that simultaneously stimulates and suppresses users' systems.
"Dealers aren't doing this on purpose because if the meth is making users sleepy, they're not going back to that dealer because that's not why they're buying it; they're buying it to be stimulated," Perez-Pacheco said. "It's cross-contamination."
State health department records show 1,012 people died of accidental overdoses statewide last year, 100 more than in 2016.
The Associated Press contributed to this story.