AURORA | A man charged with killing his sister's boyfriend last week at a home near East Colfax Avenue and Sable Boulevard admitted to the shooting, according to court documents.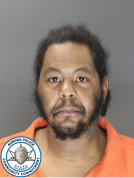 Travon Sanders, 32, also asked police if he could get the death penalty for killing David Washington 35, according to an arrest affidavit filed against Sanders.
Police arrested Sanders a short time after the March 16 slaying at 1323 Sable Boulevard. He is being held without bond at the Arapahoe County Jail and is due in court Wednesday morning, according to court records.
Police said in the affidavit they also found the .380-caliber pistol Sanders used to shoot  Washington, which Sanders said he purchased a few months prior from a man on Colfax.
Sanders' mother and sister were home at the time of the slaying, according to the affidavit, and told police Sanders seemed upset.
During an interview with police, Sanders told detectives he hates his life and has always been picked on. He said Washington regularly did things to "punk" him and the day before the shooting Washington "shoulder checked" Sanders in the kitchen's home. He said he was mad that Washington hadn't said "excuse me" or apologized.
The fatal shooting Friday afternoon was one of three shooting incidents around Aurora that day — along with a brawl and shooting at Town Center at Aurora mall and the shooting of a store clerk during a robbery at East Mississippi Avenue and South Peoria Street. After the store clerk shooting police said an armed bystander shot and wounded the robber.