AURORA | The Arapahoe County judge who oversaw the Aurora theater shooter's death penalty trial is one of three finalists for a vacancy on the Colorado Supreme Court.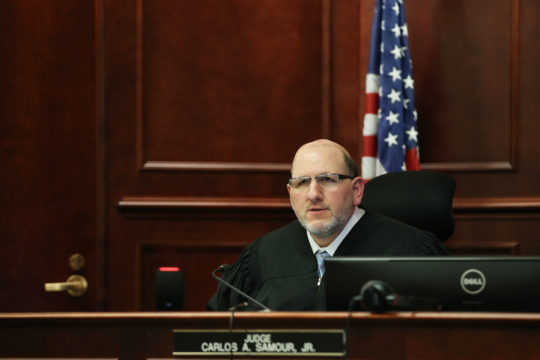 Judge Carlos Samour Jr. has been on the bench in Arapahoe County for more than a decade. Before that, he worked as a prosecutor in Denver.
The Supreme Court Nominating Commission announced Wednesday that it had nominated Samour as well as Maria Berkenkotter, the former chief judge of the 20th Judicial District in Boulder County and  Karen Brody, a judge in the 2nd Judicial District in Denver County.
Gov. John Hickenlooper has 15 days to review the recommendations and select one of the nominees to replace retiring Chief Justice Nancy Rice.
Rice announced in March that she will retire at the end of June. She will have served more than four years as chief justice, nearly 20 years on the court and about 31 years total as a judge in Colorado.