AURORA | A 48-year-old man has been charged with vehicular homicide and other crimes after police say he ran over and dragged a woman several blocks under a camper trailer Monday evening in Aurora.
The woman who died after being dragged for several blocks under a camping trailer has been identified as 47-year-old Juliet Delores Powell of Aurora.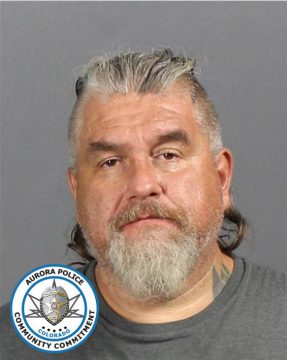 Police said the incident started around 5 p.m. Monday and stretched across multiple locations near South Chambers Road.
Based on their preliminary investigation, police said Henry Lawrence Wardwell Jr. was driving a pickup truck with a trailer attached in a parking lot at Chambers and East Mississippi Avenue when he backed into a sedan and drove out of the parking lot.
Inside the sedan was a married couple and a second woman inside. After the truck struck their car, they followed the truck trying to get the driver's attention.
The truck then turned west onto East Mexico Avenue from southbound Chambers and pulled over to the side of the road, police said.
The husband and wife approached the driver about the crash in the parking lot, police said.
The truck driver then tried to make a U-turn and at some point Powell was run over by the trailer and trapped under it for several blocks.
Several people called 911, police said, and others followed the truck.
Police found the truck and took the driver into custody around 5:45 p.m.
Wardwell is facing vehicular homicide, leaving the scene of an accident involving death and various other lesser charges, police said.
Powell was rushed to an area hospital where she was pronounced dead.Her name has not been released.
Investigators are asking anyone with information on the case to call Detective Casey Crowfoot at 303-739-6317.