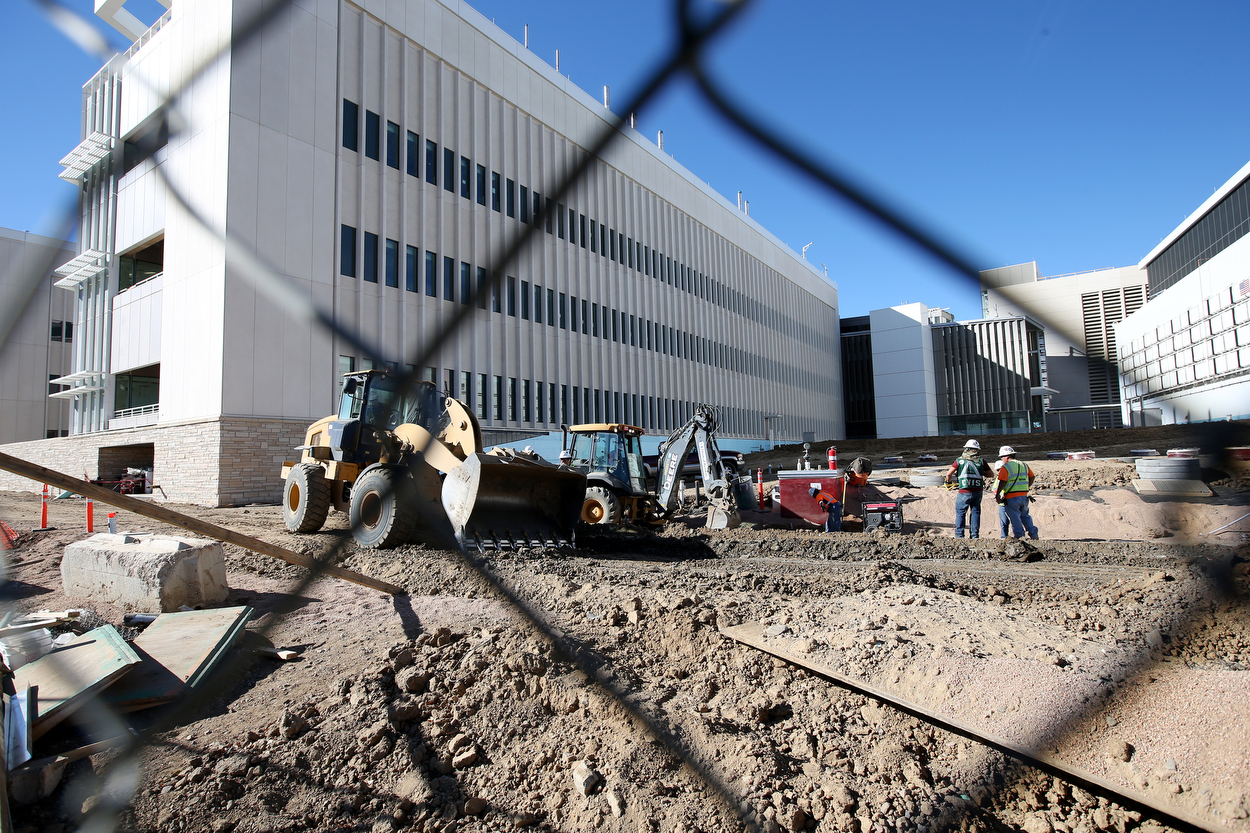 AURORA | The over-budget U.S. Department of Veterans Affairs hospital in Aurora is set to open at the end of July, but not before more work is done to bring the facility up to code and meet current technology.
The latest new expenses add another $7 million to a project already $1 billion over budget.
In a memo obtained by the Sentinel, VA officials notified the House Committee on Veteran Affairs on Monday that the once-$10 million completing contract has increased by 70 percent. But the agency isn't asking for any additional funding.
It's so far unclear what that additional $7 million will be spent on.
That contract was put in place to address certain code requirements and possible equipment changes near the end of the project. Bigger projects, like the VA hospital, that are complex typically have a "follow-on" contract for cost effectiveness and efficiency, the memo said.
In 2015, the VA admitted that the project was over budget. Earlier this year, the agency revealed the old hospital will remain open at least three more years, because there isn't enough room at the new facility for some services, like a rehabilitation center for veterans who experience post-traumatic stress disorder.
The U.S. Army Corps of Engineers eventually took over the project, and now it's on track to open later this summer. The completing contract, also called "contract B," isn't anticipated to hold up construction any longer.
But Aurora Congressman Mike Coffman is discouraged by the news that there again is more money being spent on the facility than originally expected.
"Yet again, my office has been informed that the construction of the Rocky Mountain Regional VA Medical Center in Aurora is the subject of cost overruns. Contract B, the work necessary to bring the 'new' hospital up to code and safety standards, is 70 percent over budget," he said in a statement. "It's unacceptable and the reason why we need a VA secretary who is willing to be Marine Corps tough in cleaning up the leadership of this organization. Our veterans and taxpayers deserve better."
Robert Wilkie is currently acting as the VA secretary. He has been serving as the undersecretary. President Donald Trump nominated Wilkie earlier this month, Ronny Jackson came under scrutiny for improper behavior while working as the White House physician.
Jackson was to take the place of David Shulkin, who was fired in March after it was revealed he had misused funds on a trip to Europe.
Last week, Coffman said Wilkie is going to have to "clean house" in the organization that "suffers from a culture of bureaucratic incompetence" if he's going to be successful.