The numbers are in on today's economy, and the buzz is well-deserved: for just the second time in 50 years, the unemployment rate has dipped to a record low of 4 percent. Across the country, a fully diverse cross-section of Americans is working in historic numbers. As Labor Secretary Alexander Acosta recently noted, the US has now reached the lowest unemployment rate on record for adult men, adult women, Hispanics, African-Americans, and Asians.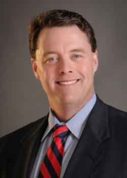 Credit the inspired federal tax cuts signed into law late last year. No single policy is a magic bullet — but the tax overhaul brought relief and opportunity to businesses far and wide, regardless of size and industry. So now, instead of disappearing into Washington, revenues are sparking the labor market and spreading opportunity from Main Street on up.
The rising tide is certainly helping lift Colorado to new heights. Our unemployment rate is just 2.9 percent. New rankings released by WalletHub put us fifth among state economies, while ManpowerGroup now rates the Colorado Springs job market as tied for fifth best nationwide. Job benefits are through the roof. Neuworks Mechanical, a Fort Collins plumbing company, recently made national headlines offering employees everything from on site craft beer to a yoga studio.
Just as increased employment is spreading widely throughout the sectors of our economy, it's reaching from small firms to larger ones. Recent studies show almost 60 percent of small businesses are now hiring or trying to hire, and 77 percent of manufacturers plan to increase jobs this year. Beating expectations, American business added 223,000 jobs last month. All told, numbers like these are good evidence that today's economic boom is a boon to Main Streets in urban, suburban, and rural areas alike.
Whether large or small, growing firms are also growing wages. Average hourly pay is beating estimates, up about 3 percent and counting. The growth rate among small business wages is even better. At 3.25 percent, it's the fastest pace in two years. And with firms nationwide competing to attract top talent in a hot jobs market, those wage numbers have room to grow even further and faster.
Americans are taking notice. According to Gallup pollsters, some 60 percent now believe it's a good time to seek a high-quality job, and even more say they're satisfied with their opportunity to get ahead in life. Most of us approve of our economic direction and the way the Trump administration has handled both the economy and jobs. More think the country is on the right track than did the last election year.
In no small measure, that's because our leaders in Washington did the work to get the right economic policies in place last year. Take tax cuts. After lengthy negotiations, Congress passed, and President Trump signed, historic tax relief. Small business went from highs of 40 percent income tax to a 20 percent deduction. The corporate rate dropped from 35 to 21 percent, making the US a globally competitive place to do business again.
The result has been a huge influx of investment, spurring big new opportunities. In a survey of the gains for small business, Bank of America reports three out of five owners describe the tax cuts as a game changer, with similar numbers saying the relief has strengthened their optimism. Billions stuck overseas is returning home.
That's especially good news for Colorado, where so much centers around small business on the one hand and around aviation and aerospace firms with global reach on the other. While small business employs almost half of our workforce, it also furnishes over 85 percent of our exporters. Like many states, we need economic policies that deliver on both ends of the spectrum—because our economic activity takes place all along the spectrum.
Although a look at a basic economics textbook can reveal much of the wisdom of the tax-cutting, regulation-reducing approach in Washington, I'm glad to see these positive effects in my own community, like the increased capital investment activity that has been a part of my career. Our historic levels of employment are no accident. They're the product of well-crafted policies. This election year, our blockbuster economic performance is a strong reminder of the importance of keeping those policies in place—along with the policymakers who put them there.
Jack Tate is a Republican and represents the 27th District in the Colorado State Senate and is also a former small business owner.