Here in Colorado, we pride ourselves on our quality of life. Good jobs, fresh air, the opportunity to explore the outdoors — it's all made Colorado one of the most attractive places to live in the entire country. Protecting what we love about Colorado in the face of population growth will be one of the defining challenges we face as a state in the coming years.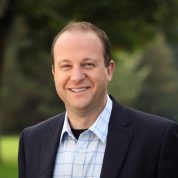 We all are feeling the effects of Colorado's growth, from overcrowded roads to skyrocketing housing costs. Colorado's seniors experience the burden of our growth especially acutely, and, making the situation even more serious, we have one of the fastest growing populations of older adults in the entire country.
We need a comprehensive plan in place that acknowledges our state's age shift and that takes bold action now to confront the challenges older adults face: namely rising health care and prescription drug costs, access to transportation, and the ability to age in place. These are not political issues, nor should they be a partisan ones. It's about taking care of our friends and family the best we can so  every Coloradan can grow old with dignity. It's about keeping alive the timeless American promise that when we work hard and look after our families, we've earned a secure and fulfilling retirement.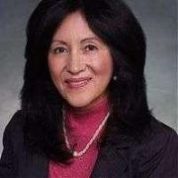 The first obvious area we need more focus on is health care and, specifically, the costs of the prescription drugs that are vital to the day-to-day life of millions of older Coloradans. It is time to end price gouging by pharmaceutical companies. As a first step, we should require transparency. These companies should disclose their costs — including development, manufacturing, marketing, and distribution — to ensure older adults are paying fair prices for their medication. And we should finally end the prohibition on importing cheaper prescription drugs from Canada.
Lack of access to transportation is another issue that affects older Coloradans across our state. Not only is it a health risk; it can be isolating and make it hard to visit a new grandchild or to even take part in the everyday rhythms of life, like getting groceries or seeing a movie.
With this in mind, the next governor needs to create a statewide transportation plan. Front Range Rail, is an ambitious proposal to build a commuter line between Fort Collins and Pueblo that will connect all types of transportation options and give seniors the freedom of mobility to travel throughout Colorado. Cooperation is needed between public transportation agencies, ride-share companies, and taxi cab companies to make sure older adults can easily get to and from the nearest transportation option.
For too many older Coloradans, aging in place is financially impossible due to the outrageous cost of home care. We need to ensure that seniors can enjoy their retirement by aging in place in the home they love.
This problem may be tackled in two ways. The first is bringing down the cost of home care by alleviating our home care provider shortage, professionalizing the home care work force , and making it easier to get waivers for in-home care through Medicaid. The second is to provide relief for the overall cost of living. This can be done by fixing the Property/Rent/Heat tax credit for low-income seniors so that it keeps pace with the cost living. And it can be done by expanding state and local efforts to fight food insecurity among older adults, and by ensuring the Senior Property Tax Homestead Exemption works for those who need it most and is better accounted for in future budgeting.
Finally, and very simply, Coloradans need more support putting away enough money to retire securely. As the cost of living in our state continues to rise, it's becoming nearly impossible for many working families to save for the future. We should create a portable Secure Savings Plan for working Coloradans to help private-sector workers plan for their future. By empowering workers with a portable secure savings plan, we'll not only open the door to a dignified retirement for more people; we'll promote healthy saving habits and financial literacy for working Coloradans in the future.
Colorado is the envy nationally as being an unbeatable place to live, work, raise a family, and grow old. If we confront these challenges with bold action now, the result will be a healthy, fulfilling retirement — both for today's generation of older Coloradans and for tomorrow's.
Jared Polis is a Democratic candidate for Colorado governor and currently is the U.S. representative for Colorado's 2nd District.
Paula Sandoval is a former Colorado State Senator and Latino community leader.