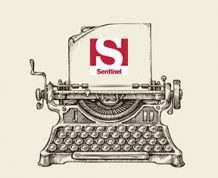 EDITOR: The article by Quincy Snowdon on Douglas, Arapahoe & Aurora's regional DNA crime lab that declares this regional facility to be the first in the metropolitan area to process DNA for its participating LE agencies is incorrect.
As a recent retiree of Jefferson County Sheriff, I can affirm that Jeffco has had this setup for its regional crime lab in Golden for several years. DNA analysis is included in its function. The Jeffco lab remains state of the art, one which other agencies often tour to assure they are current in their technology and analysis.
Participating Jeffco agencies include all the major players, to include, but not limited to:  Golden, Wheat Ridge, Lakewood and Jeffco Sheriff. Jefferson County Sheriff has also spearheaded cost saving regionalization in several other important LE functions to include a Regional LE Academy and most recently its Dispatch/Communications function.
I am glad that the major southeast metro agencies: DougCo, ArapCo and Aurora now have such a facility, it's a smart move. Fire and other public sector agencies here in metro Denver are realizing the advantages of regionalization of services.
However, credit is due to its sister communities years ago for initiating this important function on the west side of town.
— Timothy Sylvester, Aurora, via [email protected]