AURORA | It's not too early to start thinking about the 2019 municipal election, says Martha Lugo, who ran an unsuccessful bid for the Ward III seat in 2017.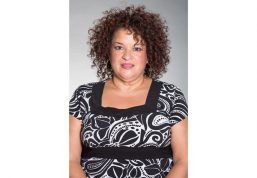 Lugo, a self-described progressive who received training from Emerge Colorado, announced over the weekend that she will launch her campaign April 27 over Mexican food and cocktails.
This will be her second attempt at a city council seat. Two at-large positions, currently held by Angela Lawson and Bob LeGare, will be up next year.
"We all know that the right will be coming at us with a fury next year, so we must start early!" she wrote on her campaign Facebook page.
While the city council races are nonpartisan, 2017 was considered a significant win for the city's Democrats. Three other candidates who completed training from Emerge Colorado, which primes women Democrats for running a campaign, won election in 2017: Crystal Murillo, Nicole Johnston and Allison Hiltz.
Mayor Pro Tem and incumbent Marsha Berzins won the Ward III race over Lugo and three other candidates. Lugo was the runner up in the race, winning over 22 percent of Ward III voters.
Lugo was a probation officer in the 18th Judicial District Probation Department for 10 years. She's also served the city on two committees:  the Aurora Human Relations Commission and the Immigrant and Refugee Commission.
Last year, she said she launched a campaign for a city seat to put people first, "steer the city toward being more environmentally friendly and support gender and racial equality."
— KARA MASON, Staff Writer
Correction: A previous version of this article said Martha Lugo is a graduate of Emerge Colorado. She only attended a training.