AURORA | Aurora voters may decide this November whether to increase funding for police and firefighting, continue the photo red light program and extend the probationary period for nascent firefighters and police officers.
At a winter work session over the weekend, Aurora City Council set a rough draft of what they'd like to see potentially make the November ballot. Now, the questions will go to committees or to city council in a formal meeting before the group decides whether to submit the questions to voters.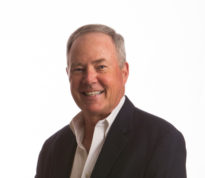 At the top of their list is a ballot question that may ultimately raise taxes for police and fire, though it's not yet clear if that money would be used for capital expenses, such as fire stations, for gear and supplies or both. It's also to be determined if city council would seek an increase in sales or property taxes, or ask to borrow money through a bond issue without a tax hike.
"It's my intent to start to formulate two potential ballot issues to address some real needs on the police and fire side," said council member Charlie Richardson. "I'm glad we're looking at it here in March because if we're successful, the improvements we need on both sides, we're going to have to have time to run an effective campaign."
Some council members said they were concerned the ballot question wouldn't stand a chance, as Aurora voters have historically said "no" to tax increases related to public safety. Councilman Bob LeGare said if the city has one shot at getting voters to increase taxes, the question should focus on transportation. He said police and fire have "built in advocacies with labor unions, elected officials and citizen academies all echoing the importance of funding those departments.
Councilwoman Allison Hiltz said public safety is a priority, tho, and had confidence a tax-hike could pass.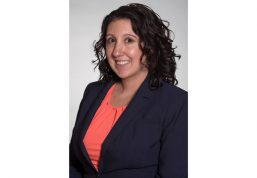 "I think if the public knew what was going on with the fire department, I think people would pass it," she said.
"If they knew that our firefighters had no lockers to put away their carcinogenic gear and were breathing that in and taking that home to their kids because we didn't build it, that would be something people care about. I think if they saw that we have a 13-minute response time to a school in light of all of the school shootings, people would care. If people knew that we didn't have necessarily enough stations for how much we're growing, that would be something they would care about. With public education, this is a very different climate and mood."
City Council will also look at changing the charter to allow for a longer probationary period for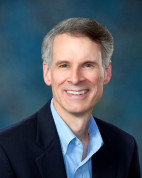 new police officers and firefighters. Currently, the city allows for one year of probation. Aurora police officials want to extend that up to two years to ensure quality training. During discussion at the Saturday meeting, council members decided to look at probationary periods for the fire department as well.
"The APD proposes extending probation from one year from date of hire to six months from the end of an officer's formal training and field training program," according to city documents. "However, in no case would the probationary period be less than one year or more than two years from date of hire."
On the issue of photo red lights, which have gripped the council and city in controversy for years, city council decided to ponder asking voters once again what their thoughts are on the program. This question would ask voters whether "Aurora (shall) continue to issue photo red light tickets to drivers that enter an intersection after the traffic light turns red."
Council members agreed the voters should have a say in the program.
All of those potential ballot questions will have to get approval from the city council at formal council meetings.
The questions that were nixed from moving forward were ones that would dictate major charter changes, as they dealt with who some senior department heads report to. One question would have ordered the city attorney to report to the city manager, instead of the council, the auditor to report to the city council instead of the city manager, and the water department director to report to council instead of the city manager.
"Under the current system, in my opinion, you will never see a report from our auditor that does not hue the line of the current city manager," Richardson said. "You will never see an audit report that puts the current city manager, who is the boss of the auditor, in a negative light."
At the meeting, city council was also briefed on transportation projects and how marijuana tax money is being used specifically regarding homelessness.