As polarizing as Thanksgiving dinner discussion about just how great Trump is making America, are local beefs over who's a Colorado native, and whether that means something good, bad or just plain dumb.
Dwindling in numbers, they're out there. Aside from rooting for the orange and blue, picking up on whether someone is an out-of-stater is the elite native's favorite pastimes.
How did that guy pronounce Buena Vista? "Oooo-Ray?" Hah. Only transplants ask which "Tunnel" natives refer to.
If you need proof that being "from" here means more than just living here, just scope the back of a local Subaru. Good chance you can find a Broncos sticker affixed at the wrong angle — like the horse is looking toward the sky. It's one of the Mile High's most maddening traditions. If that cloud-gazing Bronco isn't there, you might find a Pioneer license plate celebrating when white folks first homesteaded the plains and mountains the Ute and Arapaho have called home for thousands of years.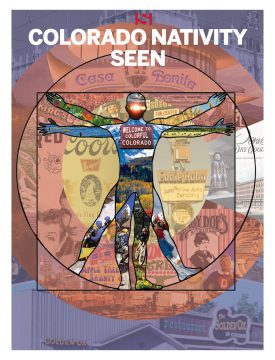 The gold-standard thumb in more than half the state's eyes is the iconic license plate sticker emblazoned with that ever-important Colorado word: "Native."
Think being from here means nothing? Look no further than state politics. Even before he breezed through a GOP primary last month, Walker Stapleton, the Republican nominee for governor, was fending off criticisms that he was touting a Colorado lineage that simply wasn't there.
Stapleton, a great-grandson of former Denver Mayor Ben Stapleton, boasts on his website that he's a "fourth generation Coloradan."
The technicality? He is no native.
Stapleton the younger is a Connecticut blueblood, born and raised in Greenwich, Conn., and educated at the sorts of New England day schools that are few and far between out West.
Is his out-of-state upbringing a touchy subject? You won't find the word "Connecticut" anywhere on his website.
Drilling down to the local level, it's not just those Centennial State bonafides that are worth a gold nugget or two in this square lower 48. As anyone who asked a lift-mate about where the powder was at Crested Butte or Telluride knows all too well, being a local matters, too. A lot.
Democrat Jason Crow learned this lesson early in his foray into the 6th Congressional District melee with GOP stalwart and Aurora fixture Rep. Mike Coffman.
A Denver lawyer, Crow uprooted his family from their Denver Stapleton home and moved them a few blocks east to Aurora's new Stapleton addition at the start of his campaign. It's a clear effort to ward off any accusations that he was a carpetbagger angling for a seat better represented by a longtime Aurora resident.
It might have been an issue in his primary, but lucky for Crow, who won a pretty easy victory of Levi Tillemann, his opponent was every bit the recent arrival to Aurora as he is.
WHO'S THE NATIVE?
Coffman, it should be noted, is more than happy to one-up any challengers when it comes to local street cred, often pointing out he isn't just from Colorado, or even just from Aurora. He goes to the street level and proudly notes his little north Aurora 'hood: Hoffman Heights.
But while the "where did they come from" question clearly weighs on any politico's mind, it's up for debate whether it actually matters to voters.
For all the talk native-status has provided in the gubernatorial race, other state politicians say it's really not that big of a deal, but it can have its significance.
Sen. Larry Crowder, R-Alamosa, is a fifth-generation Coloradan. He's lived in the southern part of the state his entire life, sans a stint in the military.
But when it comes campaign time, he isn't bragging up his birth place, mostly because it's not uncommon for voters to be native or come from multiple generations of Coloradans in his district.
COLORADO NATIVE MEMORY LANE
Instead, Crowder said he sees a bigger emphasis on rural versus urban attitudes — that comes as no surprise for the state Senate swing voter, who regularly cites his loyalty to his people than his party.
"Rural Colorado is just different," Crowder said.
Sen. Kerry Donovan, D-Vail, introduces herself on her campaign website as a native — and that does help in understanding some issues, she said.
For example, the dense and complicated issue of water, especially for her district that consists of seven mostly rural counties on the Western Slope.
Donovan said she was always taught a sense of community didn't mean you had to be born there.
"I'm from Vail, which is a relatively young town. My father was one of the founding members of the town, and he always said what makes a local isn't the number of years you've lived in a place but whether you pick up trash on Main Street when you walk by it," she said.
As for whether being a native means more to voters in small towns outside the Denver metro region, Donovan said people seem to be more aware of who is or isn't, but ultimately it comes down to knowing what's best for the district and all of its differing, and sometimes competing, needs.
In the case of whether Stapleton is a native or follows generations of Coloradans, Donovan said that conversation speaks more to honesty than the importance of being a born Coloradan.
"If you're not going to be honest about where you grew up, then how do you trust anything he says?" she said.
Judy Holtus isn't exactly sure when her family came to Colorado, but she knows her roots here date back at least to the 1880s. Holtus, the vice president of programs and publicity for the Aurora Genealogical Society, said she has a marriage certificate that shows her great grandparents were married in Denver in 1883.
In a state that has seen a wave of transplants in recent generations, that puts Holtus in a pretty exclusive club.
"It's really a neat thing," the 75-year-old retiree said.
Being a Centennial State native and having those deep Colorado roots are important to Holtus.
So important, in fact, that when the state unveiled the Pioneer license plates more than 20 years ago, she was one of the first people to gather all the necessary records to prove her family's long ties in the state.
Even in genealogical circles, where you might expect to find more people like Holtus with those deep roots, she said the Colorado natives tend to be rare.
"I can count on one hand the natives," she knows, she said.
Still, while Holtus takes pride in her heritage and the fact that she has always called Colorado home, she said a politician's native or transplant status has never been a consideration for her when she casts a ballot.
"Whether they were born here, I couldn't tell you," she said. "I try to look at them for the person that they are."
Degrees of nativity
When it comes to the term native, there's a pretty clear definition: where you're born is where you're from.
Yet like most things these days, as soon as politics gets into thrown into the mix, a simple definition can take on a whole new weight.
THINK YOU'RE NATIVE ENOUGH? TAKE OUR QUIZ
Create your own user feedback survey
While History Colorado gave the Sentinel a definition for what a native is ('native' refers to someone born in the state, 'Native' refers to American Indian peoples) the organization didn't want to be pulled into any political discussion.
And it's not a surprise, given the weight natives put on being able to distinguish themselves from other Coloradans, i.e. transplants. Whether it's in a political debate or at the neighborhood barbecue, some native Coloradans are quick to point out they are born and raised Centennial Staters. And even for those who were born elsewhere but transplanted to the state at a very early age, many are quick to point out they aren't one of the newer waves of transplants that have decided to make this little patch of paradise their new home.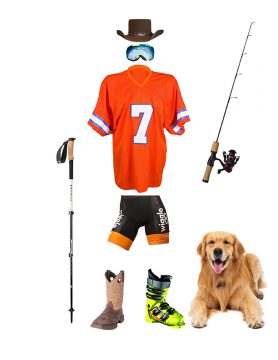 Colorado has seen exponential growth in the past decade as out-of-staters move to the 303, 720, 970 and 719. But the focus on being a native born Coloradan isn't a new phenomenon. Those native bumper stickers first popped in the late 1970s as part of the short lived Colorado Native Society, said Roger Dudley, a reference librarian and archivist with the Denver Public Library.
"I think (the society) grew out of the influx of people after World War II. So many soldiers moved here because they were here in the service, either Lowry or another place, and after the war ended they decided it was a good place to live so they brought their families and raised them here," said Dudley, a Colorado native and someone who had one of the first bumper stickers. "That's when it started to be a bigger deal to be a native."
To get one of those iconic bumper stickers, Dudley said one had to prove they were born in the state.
PERRY: Born to be riled — Colorado natives have a dull point, and nobody really cares
Many long-timers say that's a myth, and they were for sale among all the other bumper stickers at gas stations and tourist shops.
Even the once-coveted pioneer license plate, previously a moniker only for those whose families were among the first white people to come to Colorado, can now be purchased for a fee without proof of lineage.
"So many people move here so I think it's just a point of pride for those that were here first," Dudley said.
Dudley, who was born and raised in Denver, said his own sense of pride in being a native Coloradan grew after a brief stint living in the frozen tundra that is a Minnesota winter.
Dudley came back and visited the state museum's exhibit for the bicentennial celebration of the United States and the centennial celebration of Colorado. In the exhibit, he saw pictures of places he'd visited and faces he knew.
"I got a feeling of home I had never had before," Dudley said. "And three months later we moved back for good."
While there's plenty of chest pounding when it comes to those from the Centennial State, it should be noted that those who can trace their families back to the 1800s in the state are still relatively new residents in the area's long history.
For thousand of years, various native peoples have called the area now known as Colorado home. Some of the earliest occupants were the Folsom peoples, who lived here about 13,000 years ago, Dudley said. But they are just one of many peoples who made this area its home long before Europeans traveled across the plains in the 1800s.
"Where you're born is where you're a native of," Dudley said. "The Indians were born here generations before white people were. So in terms of who the original occupants are, they absolutely are."
When white settlers started making Colorado home, they were an amalgamation of European immigrants from across the continent, Dudley said. And while some were looking for abundant land and a fresh start, many current native residents can trace their families' relocation here to two things: gold and tuberculosis.
"There were people coming out for the gold rush to get rich," Dudley said. "A lot of people that came here because of the dry air. People with tuberculosis were told to come to Colorado because the air was thinner. That's why there was so many sanitariums set up here because of tuberculosis treatment."
The Colorado Council of Genealogical Societies hands out certificates to families who can prove they had a relative in Colorado before 1861, when Colorado became a territory.
Since they started issuing those First Family certificates in 1983, just 200 families have qualified. They also give Territorial Family certificates to families that can prove a relative was here between 1861 and 1876, when Colorado became a state. So far, 320 families have received those and another 399 have received Centennial Family certificates after proving a relative was here at least 100 years ago.
Carol Cooke Darrow, a certified genealogist and the registrar for the First Families program, said those few families that can prove those deep roots in Colorado take a lot of pride in their Colorado lineage.
"It is very important to them, they are Coloradans and they are proud of it," she said.
But, Darrow said, even among those families with long-standing ties to the state, there is a recognition that somewhere along the line, everybody was a transplant at some point.
"We're all from someplace else," she said.