AURORA | When former Aurora City Manager Skip Noe retired from the position in November, then-Mayor Steve Hogan said in following meetings it would be the goal of the city to attract top candidates from large metropolitan regions across the country, as it did with the fire and police chiefs.
Hogan was even in favor of increasing the salary range to ensure the city could lure such candidates.
Months later, a new city council and mayor are considering four finalists for the city manager position, many of which are from cities smaller than Aurora. But some council members say they aren't concerned that the candidates would be making a jump to serve in Aurora.
Mayor Bob LeGare said he believes any of the candidates seem capable of holding down the job, which will pay a salary somewhere around the mid-$200,000 mark. A final salary will be made at the time of the offer.
The list of candidates includes: Malcolm Fleming, a former city manager for nearby Louisville; Odis Jones, the current city manager in Hutto, Texas; Keith Riesberg, the current city manager for Rio Rancho, New Mexico; and Jim Twombly, Tulsa's former city manager.
MALCOLM FLEMING
Fleming left his post as city manager in Louisville last year after serving the city east of Boulder for a decade. There wasn't a specific reason given for his departure, the Boulder Daily Camera reported. The decision was mutual, and Fleming said he was ready to move on to new endeavors.
Louisville has a population of about 21,000 people.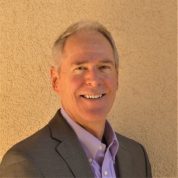 In 2014, Louisville councilwoman Ashley Stolzmann criticized Fleming at a council meeting, saying that he could improve "his communication, oversight and follow-through in operating the town," according to another Daily Camera story. Two years later, Fleming received the Manager of the Year award from the Colorado City and County Management Association.
Since leaving the city, Fleming has been working as an independent consultant and as an interim city manager for Manitou Springs. His focus in consulting is on real estate entitlements, urban renewal, metro districts and economic development.
Fleming couldn't be reached for comment for this story.
KEITH RIESBERG
Riesberg, the city manager for Rio Rancho, New Mexico, was a finalist for Fleming's job last year. He's been city manager in Rio Rancho since 2013 and before that he was the city administrator for various small towns across Missouri since the early '00s.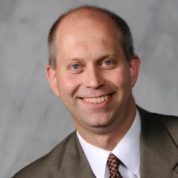 He said he and his family would jump at the opportunity to live and work in Aurora. He became familiar with the city as his father spent time at the Anschutz medical campus.
Riesberg was ousted by the O'Fallon, Missouri, city council in 2013. The St. Louis Post-Dispatch reported that the city council didn't give a reason, but later said in a news release the city wanted "to change the direction of the city's leadership."
Rio Rancho has a population of about 100,000 people in the growing Albuquerque-metro area. Given that, Riesberg said a growing Aurora is a challenge he's familiar with and would be excited to take on.
Since he's been there, Riesberg was cited in at least one lawsuit against the city. Last year, a police officer sued the city for wrongful termination. The officer said his application for police chief didn't move forward because he'd been vocal about "various concerns and problems at the (police department)," according to the local paper.
That case is still pending, and Riseberg said it was city policy not to talk about ongoing litigation.
ODIS JONES
Jones is the current city manager in Hutto, Texas, where he's worked since 2016. The city, just north of Austin, has a population of less than 25,000 people.
Earlier this year Jones and the city of Hutto was cleared of sexual harassment and discrimination claims, according to Austin's Statesman newspaper. The claims were made against Jones after he fired three female employees last year.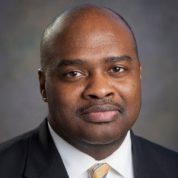 Prior to working in Hutto, Jones was the CEO for the Public Lighting Authority in Detroit, from 2013 to 2016. Before that he was the executive director of economic development for the city of Cincinnati.
Shortly before leaving for Hutto, Jones sued Detroit television station WXYZ for libel after it reported that he received $250,000 as part of a secret severance after he resigned from his position. Another report from the station turned up an internal investigation the authority launched after it was suspected Jones was "attempting to use authority resources to get business for his side company, MVP."
In a statement, MVP partners said they deny breaking any laws, keeping secret severance deals in violation of the law, or engaging in any of the other illegal or unethical acts of which we stand accused in (WXYZ) reports."
The internal investigation report said it found no basis for corruption allegations, but it did recommend the lighting authority adopt a code of ethics.
Jones couldn't be reached for comment.
JIM TWOMBLY
Twombly served as the city manager of Tulsa from 2009 through January 2017. Before that he was the city manager for Broken Arrow, Oklahoma. He's also served in multiple positions for Oklahoma City.
Tulsa comes in at a little larger than Aurora, with a population of just over 409,000 people.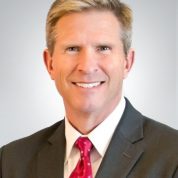 The Director of the City of Tulsa's Human Rights Department sued the city in 2011 for what she claimed was discrimination by Twombly for her race and gender, according to a report from the Tulsa World newspaper. Lana Turner-Addison claimed in the suit she was to compile the U.S. Department of Housing and Urban Development five-year plan, but HUD rejected them.
"Turner-Addison, who is black, claimed in her lawsuit that during the meeting, she felt that she was discriminated against because of her race and gender," the Tulsa World reported.
That case was dismissed by a federal judge in 2012.
Twombly couldn't be reached for comment.
Former litigations shouldn't be a factor in hiring a city manager, said Aurora council member Charlie Richardson. He's also the former city attorney and said he knows all too well that cities and their administrations are easy targets for lawsuits.
But council member Allison Hiltz said the candidates' histories of lawsuits weren't given to the council in a timely manner, even as it's somewhat expected that city administration officials face legal action and allegations.
"I personally don't feel that we had enough lead-time on some of these cases and reports," Hiltz said. "Although city managers are often looped into scandals due to the political nature of their environment, the allegations of racial and sexual harassment and discrimination are worthy of discussion and I encourage the public to be involved by researching the candidates and submitting comments to council by noon Saturday."
City council members will host a public meet and greet  July 13 at 5:30 p.m. at the Aurora Municipal Center to introduce the candidates to the community. Council interviews with the candidates are planned for July 14, also at the municipal center.