AURORA | As fires scorch the southwestern portion of the state, Arapahoe County commissioners have decided to ban the sale and use of fireworks in unincorporated parts of the county.
"One of our primary responsibilities as County Commissioners is to ensure the safety of our citizens," commissioner board chair Jeff Baker said in a statement. "With the continued hot, dry conditions, as well as the severe fire danger occurring in our state, it is our duty to do what is necessary to protect the lives and property of our citizens."
The ban comes on the recommendation from the Arapahoe County Sheriff's Office, which serves as the fire warden for the county. 
In Aurora, the limited types of fireworks sold at the city's stands — essentially anything that doesn't explode or shoot into the air — are still allowed, said Lt. Tony Krenz, a spokesman for Aurora Fire Rescue.
The fireworks stands can start selling fireworks June 15 and can stay open through the July 4 holiday.
City council voted to legalize some fireworks for the first time last summer, and Krenz said officials will closely monitor the weather conditions and make a determination on whether the city needs a ban similar to Arapahoe County's.
The National Drought Mitigation Center puts all of the southern portions of the state in the "extreme" or "exceptional" drought categories, which are the worst. Arapahoe County is mostly without drought conditions, but portions register as "abnormally dry."
Surrounding counties to the south of Arapahoe County are experiencing worse conditions. Most of El Paso County and Douglas County are experiencing some level of drought. 
But Adams and Denver counties are so far clear of any of those indexes.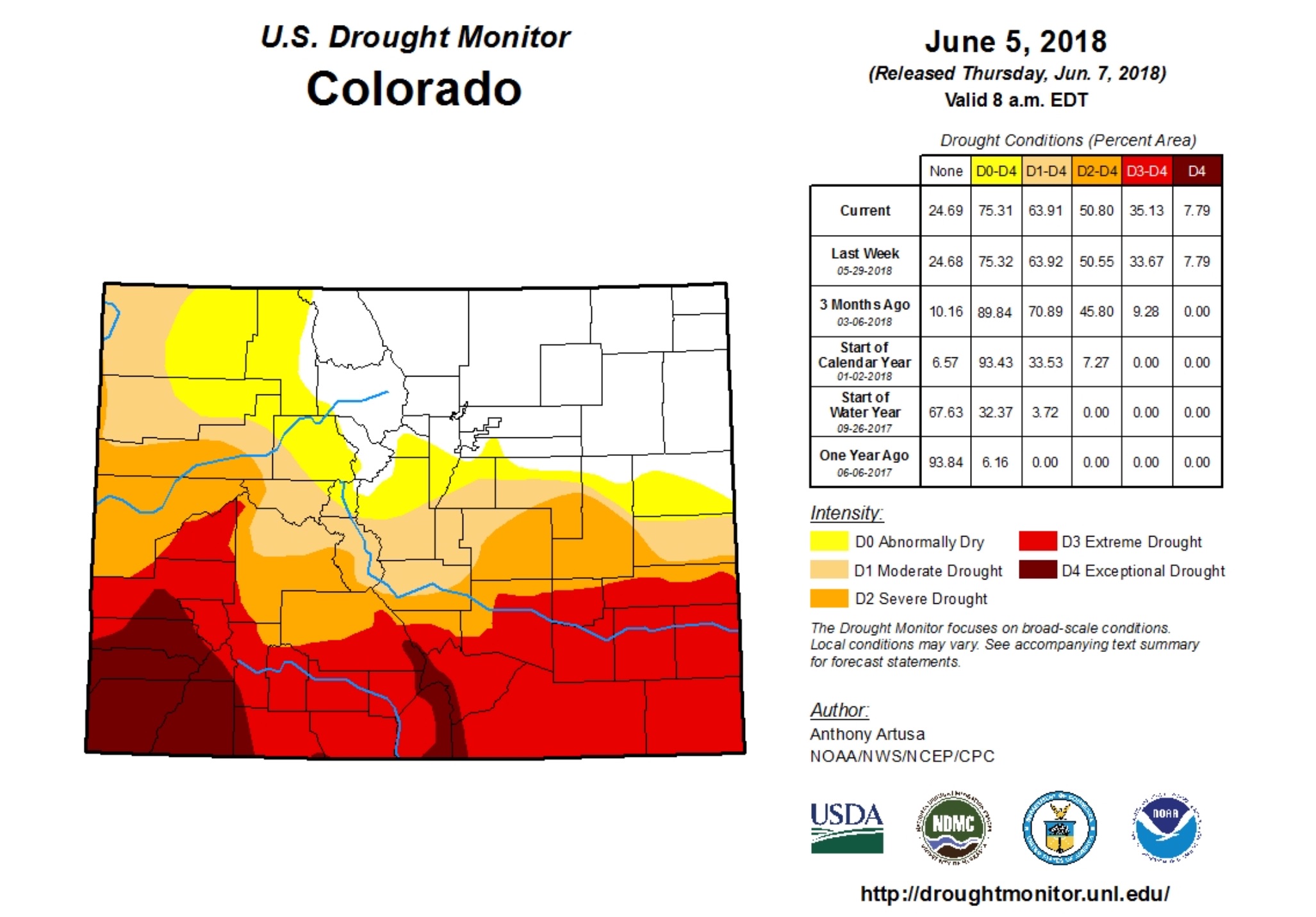 Last year Aurora lifted its ban, allowing fireworks to be sold in the city for the first time in decades, despite a busy Fourth of July weekend for firefighters the year prior.
In 2016, fireworks caused 20 fires over that weekend. The department also wrote 23 summonses for illegal fireworks, according to the department's statistics.
The county ban is in effect for one year, but commissioners have the ability to rescind it if they feel fire conditions have improved enough to allow fireworks.
Brandon Johansson contributed to this report.