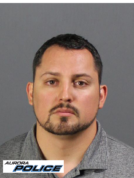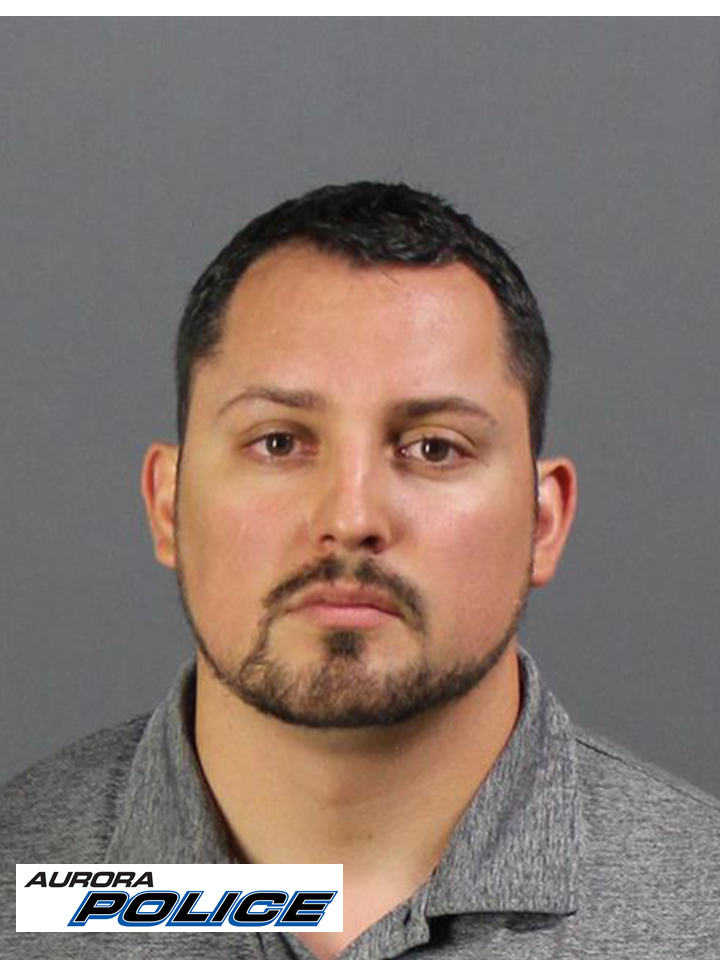 CENTENNIAL | A former Prairie Middle School teacher pleaded guilty Monday to sexually assaulting multiple students and will spend at least  40 years in prison.
Brian Vasquez, 35, pleaded guilty during a hearing Monday afternoon in Arapahoe County District Court to three counts of sexual assault, one count of sexual exploitation and one count of attempted sexual exploitation.
Cherry Creek schools officials were immediately unavailable for comment.
The former teacher at the Aurora middle school has been in jail since his arrest in August on multiple counts of sexual assault against several girls at the school.
Vasquez stood quietly next to his lawyers Monday with his hands shackled at his waist and wearing a bright orange jail jumpsuit. He calmly relied "yes" or "no" to Judge Jeffrey Holmes' questions.
District Attorney George Brauchler said he expects Vasquez to apologize to the five victims at his formal sentencing in late September. The victims are also expected to address the court, Brauchler said.
One of the victims spoke briefly to the judge via phone during Monday's hearing and said she had hoped the case would go to trial so she and the other victims could address Vasquez.
"I want to speak my truth," said the girl, who was referred to by her initials during the hearing.
The girl, who referred to Vasquez only by his last name during her statement, said she now supports the plea agreement, but she was still irked that prosecutors didn't consult with her more before they accepted it.
Prosecutor Cara Morlan said the plea agreement happened quickly when Vasquez's defense team approached prosecutors and said the DA's office made some errors in explaining their plans to the victims but made sure they didn't make any decisions without their input.
Aurora police said in a hearing last year that when they went to Prairie to question Vasquez, they were initially only investigating accusations from one girl who said she had exchanged inappropriate text messages with the teacher. But Vasquez immediately offered the names of four other students, and said his relationship with the girls went beyond just texting and included sexual contact, police said.
Detectives subsequently interviewed the other girls over several days in August and largely confirmed much of Vasquez's story, police said.
In all, Vasquez faced 37 counts related to sexual contact and sexual communications between him and the girls. At Much of the illegal sexual contact happened inside the school, according to testimony, as well as in Vasquez's car at various spots around Aurora. One girl told police Vasquez groped her in class while he was teaching.
Another girl told police her relationship with Vasquez was limited to illicit pictures and she had to repeatedly rebuff his attempts to grope her. Many of the girls struggled to remember dates, McGinty said, but that girl remembered one incident because it happened around the time she had braces put on. Vasquez's lawyers argued that the lack of specificity on the date range — which stretches from early 2013 to August 2017 — was reason for the judge to drop some counts, but White rejected that.
Three Cherry Creek School District administrators were charged early this year with failing to report accusations against Vasquez to police.
Prairie Principal David Gonzales, Assistant Principal Adrienne "A.J." MacIntosh and counselor Cheryl Somers-Wegienka were charged with misdemeanor charge of failure to report and early this year. In the original indictment, the three staff members were accused of conducting their own investigation which included questioning the student with Vasquez present and repeatedly telling her that her accusations could ruin Vasquez's family and career. They also told the girl Vasquez was a "valued teacher."
After all that, prosecutors say the girl retracted her claims. School administrators eventually suspended the girl for what they deemed were false allegations. First, however, they made her apologize to Vasquez. And give him a hug.
Gonzales and MacIntosh have trials set for later this year and both remain on leave from CCSD. Court records show no pending cases for Somers-Wegienka, which could mean charges against her were dropped and the case sealed, or that she reached a plea agreement and the case was sealed.
Qusair Mohamedbhai, the lawyer representing four of the victims, said that had CCSD staff reported the allegations against Vasquez the way they were supposed to, some of the victims might not have been assaulted.
"They are not investigators, they are not trained law enforcement," he said.
Mohamedbhai's law firm has represented several people killed by police in recent years and negotiated the biggest settlements ever from both the city of Aurora and city of Denver. He said Monday no civil lawsuit has been filed against Cherry Creek schools and no lawsuit will be filed until the criminal cases wrap up.