SEATTLE | For a business magnate who grew a small coffee roaster into an inescapable global giant, who ensured that even his part-time workers had benefits and who has donated about $150,000 to Democratic campaigns, former Starbucks Chairman Howard Schultz is generating tepid — or even hostile — responses within the party as he weighs a presidential bid in 2020.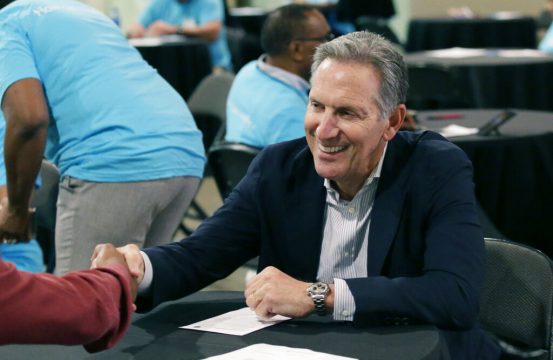 That's due, in part, because reports suggest he's considering running as an independent, a prospect many fear could pull support from the eventual Democratic nominee and hand President Donald Trump another four years in office. Among those urging him not to run as an independent are David Axelrod, the former adviser to President Barack Obama, and Tina Podlodowski, the Democratic Party chairwoman in Washington state, where Schultz has lived for decades.
"For somebody who is professing to be a lifelong Democrat, I think to be running as in independent in this particular cycle is not a wise thing to do," Podlodowski said.
Julian Castro, the former secretary of Housing and Urban Development who announced a bid for the Democratic nomination this month, said Sunday on CNN he is concerned that if Schultz did run an independent campaign "it would provide Donald Trump with his best hope of getting re-elected."
The 65-year-old Seattle billionaire launches a tour Monday to promote his latest book, "From the Ground Up: A Journey to Reimagine the Promise of America." He has stops this week in New York; Tempe, Arizona; Seattle; and San Francisco — but no dates listed for the early voting states of Iowa or New Hampshire.
He's been talked about as a potential candidate many times before, and he's done little to quell speculation about his presidential ambitions since saying when he retired from Starbucks last June that his future could include "public service."
His office did not respond to an email seeking comment about his intentions. If he were to enter the race he would be the most high-profile candidate without prior elected experience.
On paper, Schultz offers a number of qualities that might appeal to voters. He grew up in public housing in Brooklyn, New York, and became the first person in his family to graduate from college.