AURORA |  Aurora City Council members voted unanimously Monday night in favor of rezoning 4.8 acres at the corner East 14th Avenue and Potomac Street so that developers can move forward on a high-rise condominium project at the site.
Council agreed two weeks ago to table the ordinance to allow for the developer, Elevation 5471 LLC, to submit a plan on how they would help the people who may be displaced from their homes at the Fitz on 14th apartment complex because of the future development.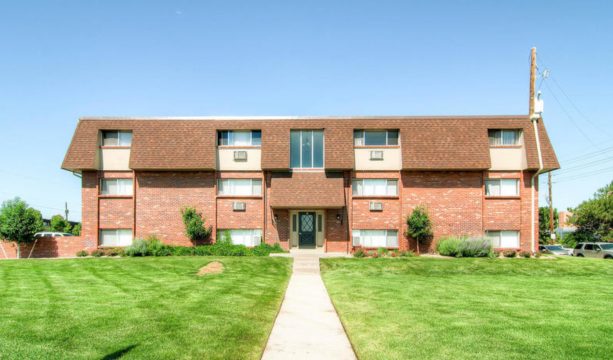 Developers say any construction is maybe four to five years away.
Currently there are 176 rental units in four, three-story apartment buildings at that location. The average rent for a one-bedroom apartment at Fitz on 14th is $1,066.
Councilwoman Allison Hiltz originally said the rezoning was an example of "robbing Peter to pay Paul." She, Nicole Johnston, Angela Lawson and Crystal Murillo voted against the rezoning measure because of the potential displacement. But each praised the developer Monday for their willingness to work with the low-income families the project may displace.
The developer said in its plan they will stagger lease termination dates to minimize relocations, pay to relocate tenants from one building on the premise and help tenants find properties managed by the same company and pay for moving costs. If those options aren't available, the developer said in the plan they will pay residents an amount equal to the first and last month's rent at the Fitzsimons apartments.
Other council members said previously the proposed project is a healthy sign for Aurora's economy, as condos have long been missing from the homebuilding scene.  
— KARA MASON, Staff Writer