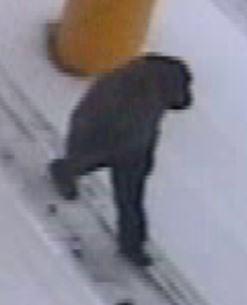 AURORA | The Arapahoe County Coroner's Office is expected to soon identify a man who reportedly killed himself in Aurora Friday night after kidnapping and sexually assaulting a woman in Falcon earlier in the week.
As originally reported by the Colorado Springs Gazette-Telegraph, the man was suspected of kidnapping a woman in the parking lot of a Walmart in Falcon, driving to a "remote location," and sexually assaulting her sometime during the day on Dec. 5, according to the El Paso County Sheriff's office.
Jacqueline Kirby, spokeswoman for the El Paso County Sheriff's Office, confirmed the location where the assault occurred was believed to be in El Paso County.
Investigators determined the man entered the rear, passenger-side door of the victim's car while she returned her shopping cart, according to the El Paso County sheriff's office. The man then held the victim at gunpoint, told her to drive, and assaulted her. He then instructed the victim to drive back to the Walmart, where he walked back to his vehicle. He entered what appeared to be a dark-colored SUV, surveillance video showed.
Sheriff's deputies first responded to the Walmart at 11550 Meridian Market View to a report of an assault and kidnapping shortly before 2 p.m. on Dec. 5, according to a press release.
The suspect may have tried to get into another woman's vehicle shortly before he assaulted the victim.
Officials used grainy surveillance footage from the Walmart and tips from the community to trace the suspect to a home in east Aurora Friday night, Kirby said. 
At about 9 p.m. on Dec. 7, sheriff's deputies from El Paso County and members from the Aurora Police Department's SWAT unit went to the 1200 block of either South Zeno Circle or South Zeno Way to try to contact the suspect, officials said. 
Officials then found the man dead inside a residence. 
The exact series of events, and when the suspect killed himself, is still being determined, Kirby said. 
Officials from El Paso County have said the suspect was believed to be in a home on South Zeno Circle, while a spokesman from APD said the incident occurred on South Zeno Way. The two residential streets intersect near the intersection of East Mississippi Avenue and East Alameda Parkway. The area is less than half-a-mile from an entrance to Buckley Air Force Base.
Officials from the Coroner's office said the suspect will likely be identified in a press release issued later today.
The incident in Falcon was the second time a person harassed customers outside of a shopping center in El Paso County in recent weeks, according to the Gazette. Another incident involving attempted kidnapping and harassment occurred outside a King Soopers store in Monument at the end of November.