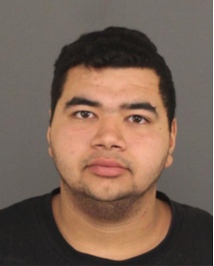 AURORA | Investigators in Adams County are searching for a man who officials say cut off his GPS ankle monitor while awaiting trial for attempted murder and sexual assault Thursday morning.
The Adams County Sheriff's Office is asking for the public's help in finding Deshawn Avila-Baros, 21.
Avila-Baros was due to be arraigned in Adams County Court Thursday on charges of first-degree attempted murder, sexual assault and assault, according to Sgt. Dan Monares, spokesman for the Adams County Sheriff's Office. 
Colorado Bureau of Investigation records show Aurora Police arrested Avila-Baros on Oct. 12 for crimes committed on Sept. 10. He's since been charged with six different felony counts, including a strangulation charge, and a pair of sentence enhancers.
Avila-Baros was out on bond while his case progressed, according to a news release. He was ordered to wear the GPS monitor as part of a supervised release program. 
A spokesperson from the Adams County jail said Avila-Baros posted a $100,000 bond on Sept. 19. He was incarcerated at the local detention facility for about a week.
Avila-Baros was supposed to be arraigned at 8:30 a.m. this morning in Division E of the Adams County Courthouse, according to court records.
Avila-Baros' GPS monitor last sent a signal to law enforcement supervisors at 8:07 a.m. this morning, Monares said.
Investigators described Avila-Baros as being 5-feet, 10-inches tall and weighing 230 pounds. He has black hair and brown eyes.
The device indicated Avila-Baros was in the 500 block of South Perry Street in Denver.
Anyone with potential information regarding Avila-Baros' whereabouts is encouraged to call either 911 or the Adams County Sheriff's Office at 303-288-1535.
Records show Avila-Baros has been arrested multiple times in the past in both Northglenn and Fort Lupton. All of his prior charges have been related to petty and misdemeanor crimes, including disorderly conduct, resisting arrest and making an obscene gesture in Northglenn on Aug. 31 of last year.