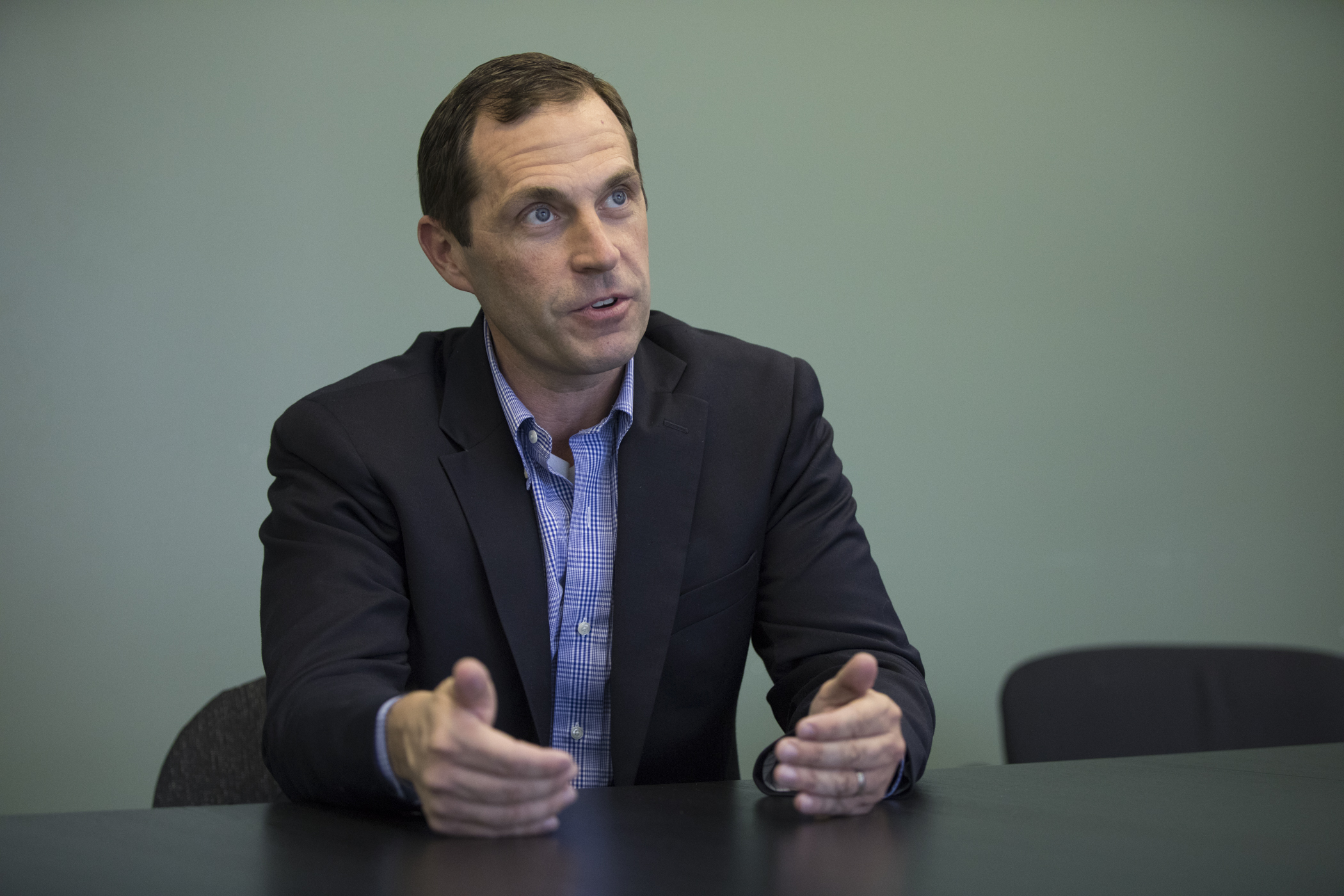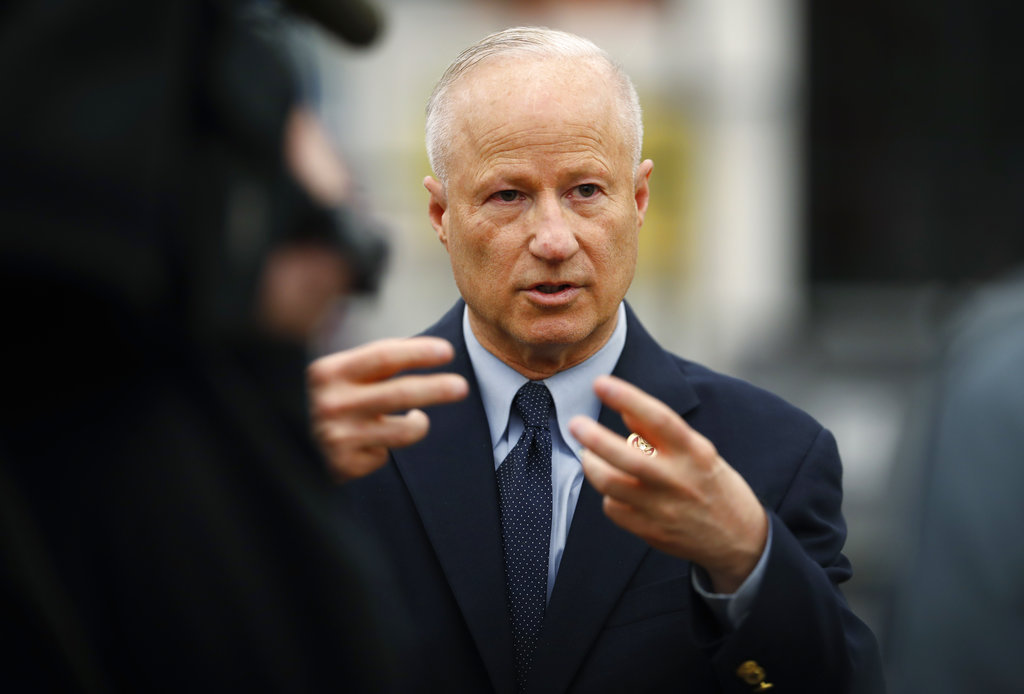 AURORA | After releasing some seemingly positive polling data, Democrat Levi Tillemann announced Monday he will not drop out of the 6th Congressional District Democratic primary race.
Tillemann, a tech entrepreneur who worked with the Obama administration, said Friday he would either drop out of the race or call on fellow Democrat Jason Crow, an Army Ranger veteran and lawyer who has backing from the Democratic Congressional Campaign Committee, to drop out of the race, depending on whether poll numbers show that Tillemann has a shot at winning against incumbent Congressman Mike Coffman, a Republican from Aurora.
Tillemann campaign officials said they would not release the polling data immediately  because it "includes valuable data." 
However, the campaign would say the poll, conducted by Public Policy Polling, showed Tillemann with a "significant lead" against Coffman — 43 percent to 38 percent.
Tillemann officials said pollsters surveyed 606 likely voters on questions about "head-to-head matchups between both Democratic challengers and Mike Coffman." Respondents were asked about candidates without mention of party affiliation. The campaign said the poll asked respondents about candidates with no reference to party affiliation. In that line of questioning, both Democrats were reportedly statistically tied with Coffman.
But after revealing biographical notes to the respondents, the Tillemann campaign said he was able to gain a lead on Coffman. It's unclear what the polling numbers were for Crow in that survey or what details of each candidate's bios were given.
"These are great results and I'm not surprised" Tillemann said in a statement regarding the results. "As we've knocked on thousands of doors across the district, it's become clear that most voters are still learning about me and my primary opponent. What they do know is that they're ready for a change. Moreover, when people hear about my background they see a candidate who has invested in our diverse communities and future, and is profoundly different from Mike Coffman. That contrast is much less clear for my primary opponent."
In a separate PPP poll from February, Crow had a 10-point lead over Coffman. That poll was commissioned by End Citizens United.
Two weeks ago, DCCC Ben Ray Lujan told NPR that polling shows Crow is the only candidate in the race that could defeat Coffman. Tillemann claimed he hadn't seen those numbers, even after calling on the DCCC to release them.
DCCC officials said that polling Tillemann wants released is actually the End Citizens United poll. It was specific to the possibility of Crow facing Coffman.
Tillemann said Lujan lied by referencing that poll because it does not make any mention to Tillemann being in the race.
Coffman's campaign said in an email to the Sentinel it's ready to take on whoever comes out of the primary.
"Mike Coffman is ready to compete against either one of these jokers: Jason Crow, the white shoe criminal defense lawyer handpicked by Nancy Pelosi and Diana DeGette, or Levi Tillemann, the 'outsider' who is directly related to more powerful Denver and D.C. politicians than any person on the planet not named Kennedy," a spokesman for Coffman's campaign said.
Both Democrats made the primary ballot at the district assembly in April. Crow earned 64.4 percent of the vote at that meeting. Tillemann earned 35.5 percent of the vote.
Crow's campaign was not immediately available for comment on the new polling numbers. But a campaign spokeswoman said last week Crow would "welcome another opportunity to debate with Mr. Tillemann at an event sponsored by local media organizations once Mr. Tillemann joins Jason in signing the Clean Campaign Pledge."
"Jason Crow will continue running a positive, transparent, people-focused campaign – the kind of campaign that probably explains Jason's resounding victory at the Democratic Assembly," the statement said.